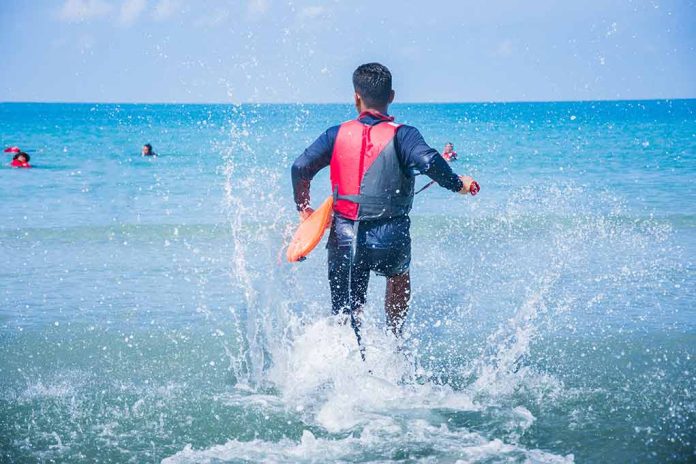 (Daily360.com) – A shocking and sad story coming out of Destin, Florida this week; former NFL Quarterback Ryan Mallett has drowned at 35 years old. Mallett was apparently partaking in water activities near Panama City Beach when he drowned. The cause of death has not yet been confirmed but the official police report states Mallett was stuck on a sandbar and drowned trying to get back to shore. Mallett's death is not an isolated case as seven other people have drowned in that area due to riptides this month.
Mallett was a college football star quarterback at the University of Arkansas. He stared his collegiate career at the University of Michigan but it was his transfer to Arkansas that put Mallett on the map. During the 2009 and 2010 seasons the quarterback threw for a very impressive 3,500+ yards and over 30 touchdowns each year. Mallett declared for the 2011 NFL draft after his junior year and was selected in the third round by the New England Patriots to serve as an understudy to legendary quarterback Tom Brady.
Mallett played sparingly for the franchise and found himself traded to the Houston Texans in 2014. He moved on from the Texans to the Baltimore Ravens in 2015 where he would remain until his last NFL season in 2017. Mallett was currently working as the head football coach at Mountain Home High School in Mountain Home, Arkansas.
Former teammates took to social media to express their sadness; former college teammate and likely future Hall of Fame defensive lineman J.J. Watt wrote this news is "horrible" and that his friend is "gone way too soon." The team that drafted him, the Patriots, issued a statement expressing their deep sadness and offering thoughts to his family. The NFL similarly issued a statement stating "the NFL family is deeply saddened" by the untimely death of Ryan Mallett.   
Copyright 2023, Daily360.com