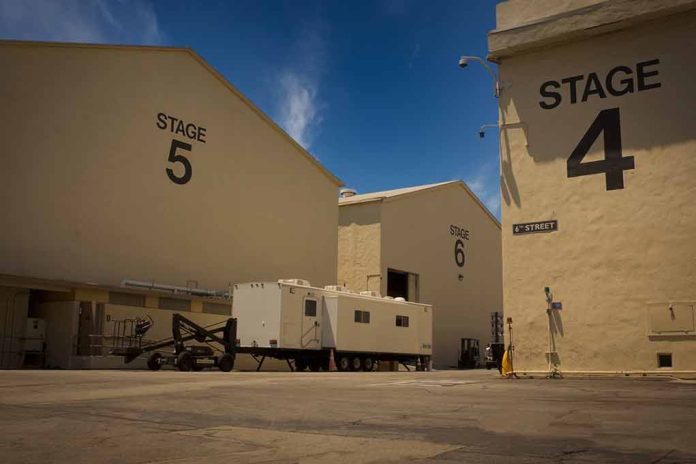 (Daily360.com) – Actor Jim Caviezel and producer Eduardo Verastegui have been on a non-stop media blitz to raise awareness for their film "The Sound of Freedom." If anyone saw them in the days leading into the July 4th opening, they saw two men bordering on exhaustion from the pace of their promoting. 
They have both stated this film is the most important thing in their lives right now as it can be used as a tool to awaken people to the very real, large-scale child trafficking crisis that exists in the world and specifically within the United States today. Another notable aspect of this film is its existence outside the typical Hollywood studio system. The film was shot and completed five years ago in 2018 with 20th Century Fox but was shelved when Disney acquired that company. 
Verastegui has been pushing to get it out ever since; he tried to make distribution deals with mainstream companies including Netflix but was rebuffed due to the subject matter of the movie. Enter, Neal Harmon CEO and co-founder of Utah-based Angel Studios. The small company operates outside of the studio matrix and has released films like "The Chosen" and "Nefarious." Together and through a promotion tour which was likewise outside the mainstream covering podcasts, independent media and social media, they got their film to show on roughly 2,600 screens over the holiday. This is no small achievement as the pre-sale tickets determine the screens showing the movie, had the sales been weak the film would have a very small release.
"The Sound of Freedom" was projected to make over $10 million on its opening by pre-selling over 1 million tickets. The movie centers on real-life Homeland Security agent Tim Ballard played by Caviezel who labored above and beyond the call of duty to rescue and save as many victimized children as possible. Caviezel believes change must begin at home as he looks at the 300,000 children forced into the sex trafficking trade in the United States.
Copyright 2023, Daily360.com