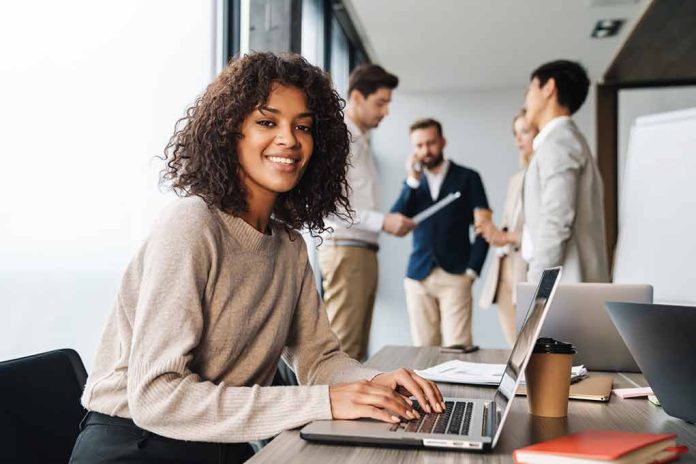 (Daily360.com) – The FBI is revealing details about a North Korean internet technology (IT) scam that took advantage of U.S. companies and funneled millions of dollars back to North Korea. North Korea sent their operatives primarily to Russia and China where they were then hired by American companies to work remotely. After that, the operatives sent the money they earned back to North Korea where it was used to fund ballistic missile and other military programs.
The North Korean agents would use false identities to secure jobs with United States firms in St. Louis and other locations throughout the country. Jay Greenberg, special agent in charge at the St. Louis FBI office, said that any company that hired workers in this freelance manner "more than likely" hired a North Korean operative. Federal authorities say they have seized $1.5 million and 17 registered domain names used in the scheme.
Greenberg is warning companies to use extra diligence when hiring freelance employees. He says the FBI recommends taking "additional proactive steps" regarding IT workers who work remotely. Greenberg's goal is to motivate companies to make it harder for these operatives to hide their identities and thus reduce the effectiveness of the scam.
The millions of dollars the operatives earned from American companies was enough to fund a large portion of North Korea's weapons program. Not only did these workers siphon funds, many were able to infiltrate corporate computer networks and steal vital information. As part of their infiltration into these networks many were able to set up future hacking and extortion operations.
Greenberg said the operatives went to great lengths to make it look like they were located within the United States and their employers were unaware that they were actually located within Russia and China. One way they were able to accomplish this was by paying American citizens for access to their home wifi networks.
In 2022, the FBI issued a warning to companies that North Korea had "placed increased focus on education and training" within the IT field for this purpose, the operation was boosted by the Covid-19 pandemic as more employees than ever were working remotely.
Copyright 2023, Daily360.com