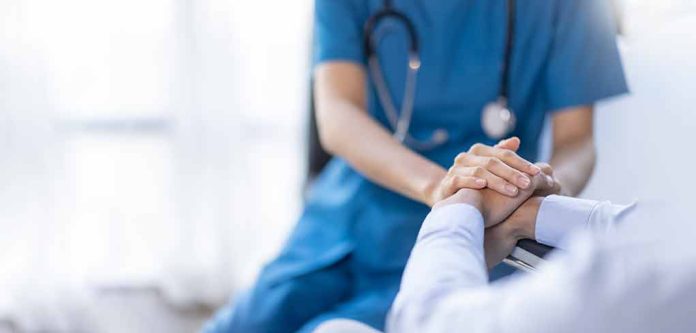 (Daily360.com) – A bizarre murder and subsequent trial where a nurse was accused of killing his live-in nurse girlfriend has come to an end with a guilty verdict. The incident took place in York, Pennsylvania in late June of 2021. 
William Frederic Hudson, 52, shot and killed Catherine "Cat" Hartman, 51. The victim was shot five times at around 2 a.m. on a Friday in the dining room of the residence they'd moved into together less than three months prior. The now convicted murderer Hudson was also shot in the head. It's unknown if he was trying to commit suicide, although that may seem likely as he shot himself through the jaw, after which the bullet exited through his forehead.  
While his girlfriend lay dead on the floor and he bled from his two head wounds, Hudson was able to text his father. He matter-of-factly wrote that Hartman was dead on the floor and due to his broken jaw he could not inform someone named Dale of what happened and wanted his father to intervene. Hudson's parents came to the residence and upon seeing Hartman and their son, called authorities where Hudson was arrested.
Hudson initially attempted to deny guilt to authorities saying he came in and found Hartman already dead but after some pressing by authorities he then said "I probably did it." He also tried to say that Harman had broken a kitchen chair over him which knocked him out and when he awoke from that Hartman was dead but that story didn't square with the scene either. 
Hudson's trial only lasted a week and his jury conviction came quickly after. Hartman's friends and family took to social media expressing thoughts of needing closure and expressing approval of the conviction. Hartman was a traveling nurse who loved horticulture and animals; she is survived by her siblings, several nieces, nephews and grand nieces and nephews. Hudson will be sentenced on October 12th.  
Copyright 2023, Daily360.com