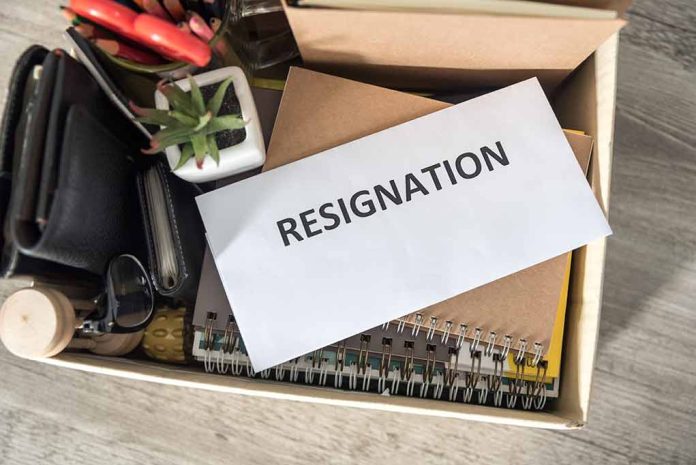 (Daily360.com) – New York State is currently overwhelmed with illegal migrants and there's seemingly no end in sight. The aliens are largely un-vetted for criminal history or any other concerning behavior patterns or past acts. Recently one of these migrants, Carlos Corrales-Ramirez, a Honduran national killed a 28-year old man named Jario Hernandez-Sanchez. Ramirez stabbed Sanchez in the town of Troy, New York.
Steve McLaughlin, the Republican County Executive in Rensselaer County, is calling for the Democrat Governor of the state Kathy Hochul to resign over the incident. He points to Ramirez having been arrested within the United States by U.S. Border Patrol in Maryland for a prior stabbing incident and being set free and permitted to enter New York.
McLaughlin made these remarks for a live press event and posted a series of similar messages on his Twitter account. He said that "every murder rape and assault" committed by illegals lay squarely at the feet of Hochul and her "sanctuary state"policy. He recited a statement made by Hochul where she guaranteed the illegal aliens were vetted and that state government knows who they are and their backgrounds. This claim appears dubious as the migrants are coming in such numbers it would likely make that level of scrutiny impossible. McLaughlin also named Joe Biden as a key part of the problem and said his open border policy must end.
McLaughlin referenced not only the Ramirez stabbing but also the case of a Jamaican migrant with a history sex offences perpetrated against minors who has been repeatedly released into New York Communities. That man's name is Ransford Perry, and McLaughlin says he was released after being charged with rape, sexual abuse, and a count of child endangerment related to his actions with a 13-year old girl. Perry was also accused of trying to entice a 15-year-old minor male to perform sex acts on him. Representative Claudia Tenney (R-NY) posted to her Twitter a similar message writing that both Hochul and Biden need to be made to account for their "deadly incompetence."
Copyright 2023, Daily360.com