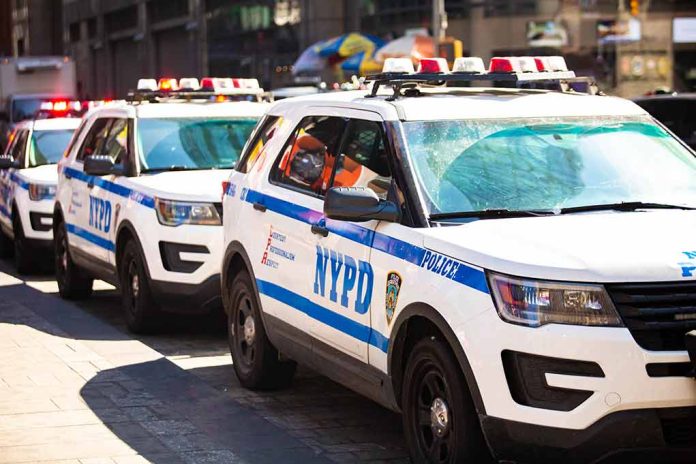 (Daily360.com) – It appears all the anti-police rhetoric put out by city and state politicians in New York City has had a very serious negative effect on NYPD officer recruitment. The numbers of applicants for the NYPD entry exam has dropped so much that the city has given the exam twice already in 2023. 
The test given earlier in the year had an expected number of 3,000 test-takers but the number who actually took the test was only 1,300. The most recent exam was given last week, the number of applicants has not yet been released but insiders say the numbers again were well below expectations. The NYPD has been trying to incentivize applicants by waiving the traditional test-taking fee, expanding the registration window, and promising better salaries and more frequent raises.
Patrick Hendry, President of the Police Benevolent Association (PBA) says the largest recruitment tool in the past has been "word of mouth" but in recent years that 'word' has changed from 'do it' to "stay away." Hendry also points to the precipitous drop in legacy applicants, meaning people with family members who work for the department. The families are frequently advising their members to avoid becoming cops. Hendry cautions city representatives to stop the scrutinizing and 'second-guessing' of officers and allow them to do their jobs with support and the reputation of the job will become more positive. 
City officials have also done much through legislative action to undermine the application process. In 2021, New York City became the first large US city to pass a law removing 'qualified immunity' for police officers. Qualified immunity protects government agents from being sued for potential rights violation unless the individual's rights were "clearly established." This change opened officers up to being sued by citizens for potential rights violations and not being able to claim immunity as a defense. Although qualified immunity is a federal doctrine, the NYC legislature circumvented that by establishing what they call "cause of action" language in the aftermath of the George Floyd riots. The council claims this action was taken as a means to combat racism, and the "criminalization of poverty."
Copyright 2023, Daily360.com