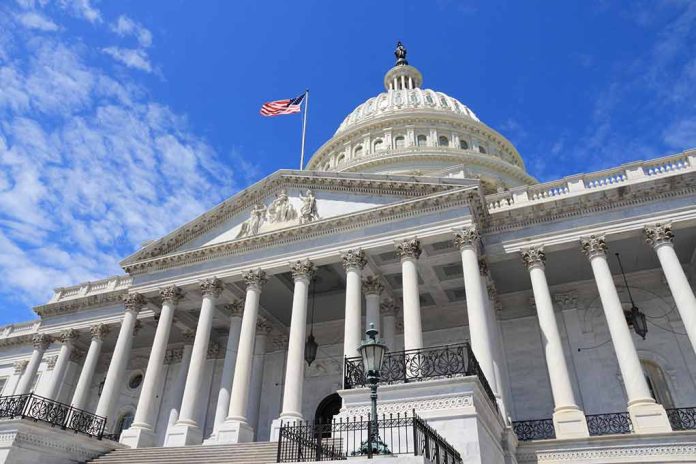 (Daily360.com) – About a decade ago, NYC's billionaire mayor Michael Bloomberg was dubbed the "nanny mayor" by critics. He proposed banning large sugary drinks like soda, trans-fats, limiting salt in restaurants, and implementing calorie restrictions. Bloomberg claimed to be doing all this in the name of public health and spent stimulus money earmarked for unemployment on these programs. Bloomberg took his edicts all the way to the Supreme Court, where he was defeated. The current New York City mayor, Eric Adams, is looking to give Bloomberg a run for his nanny title and then some. The Adams administration has announced that they will start tracking household carbon footprints, specifically food consumption. He says NYC must reduce its food-based emissions by 33% by 2024 to combat climate change.
Earlier this week, Adams announced a plan to combat climate change by reducing people's access to certain foods through his Mayor's Office of Climate & Environmental Justice. At the same event, the office showed charts they made highlighting the city's greenhouse gas emissions, especially regarding food consumption and specifically meat and dairy products. Adams, a vegan adhering to a plant-based diet, would like to see this become the norm throughout the city.
Adams said his administration will post their household consumption tracker on a city website, stating that 20% of the greenhouse emissions in question come from food consumption, placing food third on the list of contributing factors. City officials are saying that people need to revamp their diets to feature more plant, fruit, and nut-based options to save the planet. Adams is pressuring private industries operating within the city to cut their meat and dairy apportionments by 25% before 2030, specifically the school and hospital industries. These announcements come on the lead into Earth Day 2023 and represent collaboration among several cities.
Copyright 2023, Daily360.com