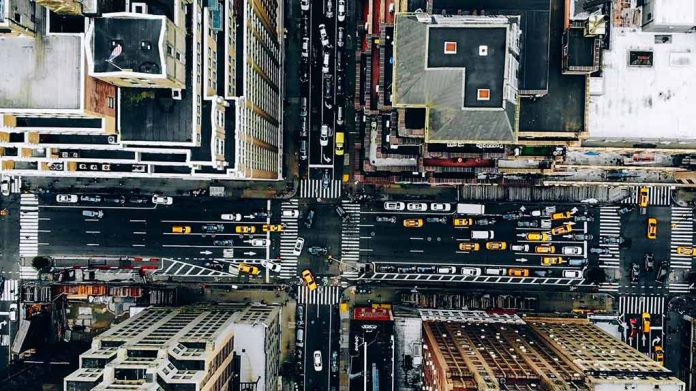 (Daily360.com) – Eric Adams the black Democrat mayor of New York City says racism is to blame for his city's alien issues. Adams says Texas Governor Greg Abbot is targeting his city and others specifically because of race, he claims illegal aliens are being sent to certain areas to "hurt black-run cities." Adams sent out a press release in which he accused Abbott of "playing politics" by sending the migrants to cities like Manhattan, Los Angeles, D.C. and Denver. He said Abbott's behavior is "morally bankrupt" and is without any concern for the well being of the migrants he's sending.
Adams went on to say it is "impossible to ignore" that each of these cities are run by blacks and thus he concluded that is Abbott's true motivation. Missing from any of Adams' allegations and statements is any mention of the Democrat mayor of El Paso Oscar Leeser who is of Mexican descent and has sent more than twice as many illegal aliens to NYC as Abbott. Leeser also promised more are on the way as Title 42 expires ahead of which Leeser has already declared a state of emergency.
Adams directs his rage only at Abbott who is white rather than any other official practicing this method of regional deportation. Adams makes no mention of his own prior statements calling New York City a "sanctuary city" and safe haven for illegal aliens to come to and be free of any lawful ramifications. For his part Abbott blames Democrat president Joe Biden and his administration's open border policy. Abbott says any city with a sanctuary policy is a logical alternative to Texas having to support more migrants. 
Last spring NYC received over 60,000 migrants according to statistics but they couldn't really say where most came from prior to arriving in the Big Apple. An additional 75,000 migrants have crossed into Texas just over the last two weeks. Since 2021 about 3.2 million illegal aliens have flowed into Texas and they could have another million surge through shortly after Title 42 is removed.       
Copyright 2023, Daily360.com