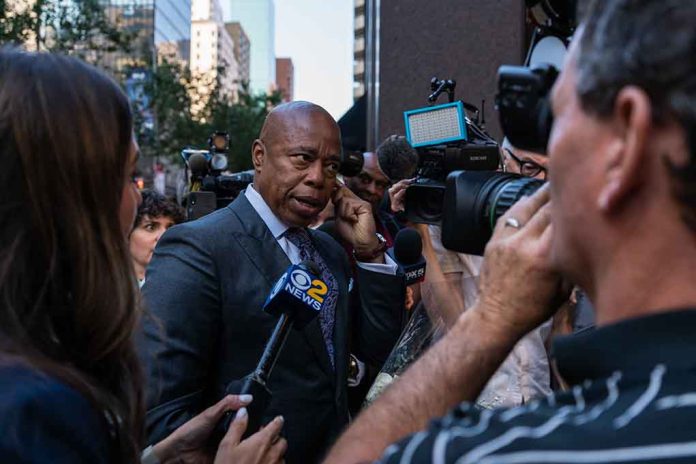 (Daily360.com) – New York City Mayor Eric Adams is reversing course on NYC's mask recommendations in light of rising crime. During a local news TV interview, the mayor suggested shoppers remove masks when entering any establishment, as criminals have been hiding their faces with masks making it hard for the NYPD to identify them later. He stated that criminals aren't afraid of catching any virus but rather are "afraid of the police." He then referenced a recent case of a man who shot and killed a store owner in a "hazmat suit." 
These sentiments follow similar messaging coming from NYPD officials. They however went a step further suggesting business owners require patrons to remove masks upon entering. Jeffrey Maddrey the NYPD Chief of the Department, told the press the masks make it possible for thieves to evade detection and can render video surveillance equipment pointless. This of course is a complete reversal of NYC's mask requirements of only a couple of years ago. Robbery, burglary, and other related crimes have been steadily increasing over the last few years as well. They're now at the highest rate they've been since 2013. 
Adams has promised to crack down on crime as residents continue to leave the city in fear for their safety. For his part, Adams also recently said he saw Lori Lightfoot's large defeat as the incumbent mayor of Chicago as a sort of wake-up call not just for him but for leaders around the country. He said he believes people want safer cities than currently exist. He further said people see "public safety as a prerequisite to prosperity."      
Not everyone agrees with Adams's mask position as some NYC residents took to social media to announce their disapproval. They chastise him for what they say is a lack of understanding that masks provide virus protection, in their opinion.
Copyright 2023, Daily360.com