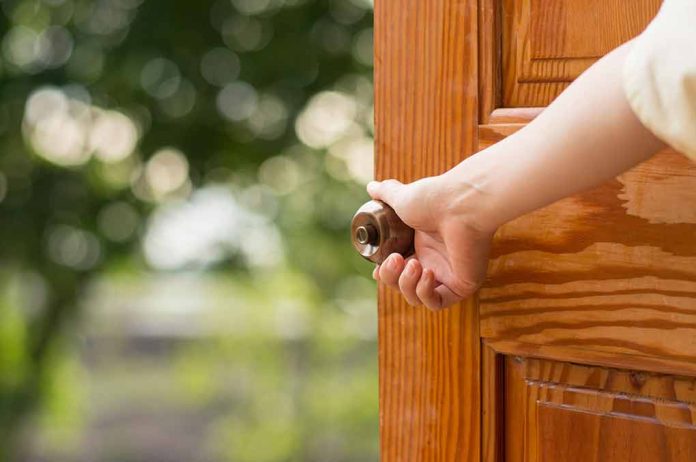 (Daily360.com) – New York City's Democrat Mayor Eric Adams recently appeared on conservative talk show host Sid Rosenberg's radio show on WABC and denied his marketing of the city as an open sanctuary to all. The host asked him about the current illegal alien crisis overwhelming Manhattan's resources and budget. Adams concurred that the resources of the city cannot keep up with the number of aliens draining them. When pressed by Rosenberg about his proclaiming the city open to all migrants, Adams tried to backtrack saying he does not want unlimited aliens entering the city.
Adams claimed that he's a passionate New Yorker and he speaks about all things passionately. He said he shares this trait with many New Yorkers; Adams then made a reference to someone stealing a subway seat and eliciting New Yorker's passions. After he chuckled Adams said that his goal is to treat all migrants with the same respect that people had when they came through Ellis Island decades ago. Rosenberg then pointed out that those were legal and vetted migrants as opposed to what the city has now. Adams referenced the Statue of Liberty and claimed all these migrants will be vetted.
Rosenberg asked why aliens put into New York City schools don't have to follow the same mandatory vaccine requirements American kids do and Adams rebuffed this claim. Adams said that should illegal alien children attend New York City schools they are expected to meet vaccine requirements within 30 days. When asked if he regretted proclaiming New York City to be an open sanctuary city for all aliens, Adams pushed back against the claim. Adams said he never advised unlimited aliens to come to New York City but rather he would show respect and dignity to those who did come. However, a tweet by Adams in 2019 that begins with an insult to former president Donald Trump reads, "To anyone in the world fleeing hatred and oppression, the ultimate city of immigrants wants you to remember: you're always welcome here".
Copyright 2023, Daily360.com