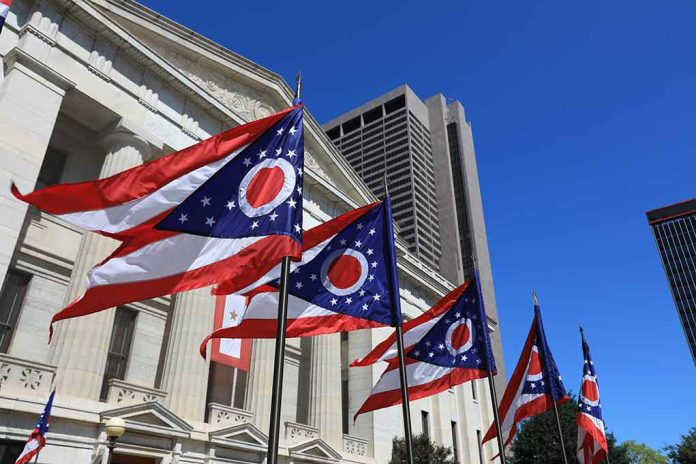 (Daily360.com) – Democrats, fresh off a 14-point win in a recent Ohio special election are looking to strike again, this time at the police. Last week a Republican-backed measure called "Issue 1" would have required the state to have a super-majority (60%) to make changes to the state's constitution. Democratic activists framed the vote as an abortion measure, noting that it would be too difficult to reverse strict abortion policies without a simple majority vote. The effort worked as Democrats won the vote easily despite Republican's planning and holding the election in August, thinking the timing would favor them.
Now, in a 'defund the police'-style measure, Ohio Democrats are looking to follow what was done in states like New York and have police officer's qualified immunity taken away. This is a popular strategy among partisan leftists because qualified immunity protects officers from individual citizens suing them for a grievance regarding their rights possibly being infringed. 
These actions in California and New York are often cited as a major factor in the rising crime rates because officers are reluctant to act in certain situations as they fear personal, financial, and professional devastation as a result of these kinds of suits. Ohio's Secretary of State, a Republican named Frank LaRose, accused the Democrats of trying to "turn Ohio into California."  
Ohio political consultant and attorney Mahek Cooke echoed LaRose's sentiments by calling Ohio a "battleground" for the left as they push their  agendas on abortion, defunding the police, gun restriction and transgenderism in public schools. Ohio Attorney General Dave Yost, a Republican, noted that similar attempts to end qualified immunity have been submitted on two prior occasions but were rejected by his office. He notes the language must be written in a specific way for voters to see the measure put up for vote. Yost will have until the 18th of August to decide if this attempt will receive a vote.
Copyright 2023, Daily360.com