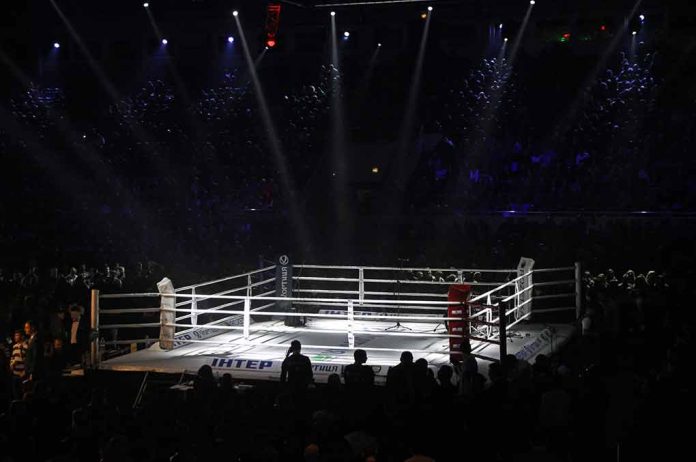 (Daily360.com) – In 2012 Félix Verdejo-Sánchez was competing in the Olympic Games and last week he was convicted of crimes that will likely earn him a lifetime prison sentence. The three-month trial of 30-year old Verdejo-Sánchez resulted in guilty verdicts for  kidnapping resulting in the death of the mother of his unborn child and the intentional killing of that child. 
Verdejo-Sánchez has fallen mightily since 2012, that year he competed as a boxer of behalf of his native Puerto Rico in the Olympics, after which he turned professional. As a professional fighter Verdejo-Sánchez compiled a record of 27-2 with 17 knockouts in the lightweight division. 
The jury in the case deliberated for three days but was split on some charges. They could not agree unanimously on carjacking resulting in death or of Verdejo-Sánchez being in possession of a weapon during a violent crime. The victim in this case was Keishla Rodríguez Ortiz, 27, who disappeared on the second to last day of April 2021. Rodríguez Ortiz met the disgraced fighter when both attended the same middle school years ago. The victim's parents said the two always remained in contact. However, when Rodríguez Ortiz became pregnant she was pressured by Verdejo-Sánchez to have an abortion as he was living with a different woman at the time.  
Verdejo-Sánchez's co-defendant Luis Antonio Cádiz-Martínez testified that the pair lured Rodríguez Ortiz from her vehicle into theirs at which time Rodríguez Ortiz presented a positive pregnancy test to Verdejo-Sánchez. He also testified that the professional boxer then punched the pregnant woman in the face and injected her with a substance he believed to be heroin. The pair then tied the woman by her limbs to cement blocks and threw her off a bridge and into the lagoon beneath. Prosecutors said Verdejo-Sánchez later jumped into the lagoon to "finish murdering both victims." Sentencing for Verdejo-Sánchez will take place in November and could carry a mandatory life sentence for each victim.
Copyright 2023, Daily360.com