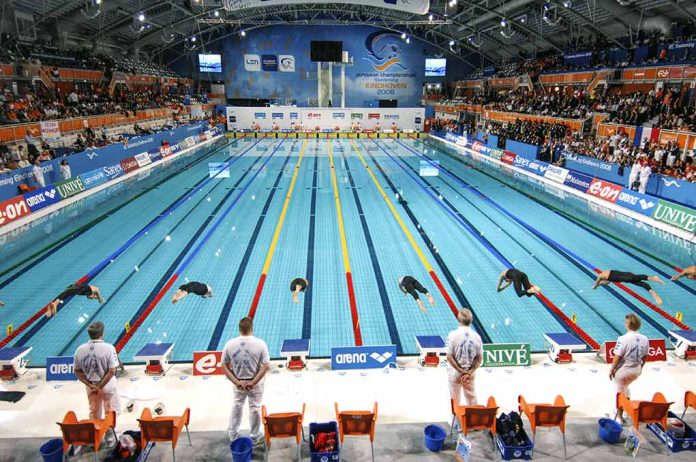 (Daily360.com) – Olympic swimmer Helen Smart was found dead in her home at just 42 years old. The British athlete's cause of death is not yet known other than that she 'died suddenly.' 
Smart medaled in the 1998 Kuala Lumpur Commonwealth Games and then competed in the 2000 Olympic Games both under her maiden name Helen Don-Duncan. As a then-19-year old, Smart swam in the 2000 games in the 50-meter backstroke and 200-meter backstroke. After reaching the Olympics, Smart moved on to chase another dream, that of being a school teacher. 
Colleagues and fellow athletes took to social media and expressed their shock and sadness about her death and reminisce about the wonderful woman they knew. Mark Foster, a fellow Olympian posted that he'll always think of Smart's "infectious smile" and the joy she brought to everyone. Olympic medal winner Sharron Davies wrote that she remembers Smart as a "fierce competitor" and also referenced Smart's winning smile and pleasant disposition. Smart's one-time teammate Rachel Ashcroft said Smart was "special" and said she exemplifies the kind of person a parent would like to see their children grow up to be like. Ashcroft said beyond her athletic prowess, her true joy was found in her family. 
The school where she taught, Worsley Mesnes Community Primary School located in Wigan, greater Manchester England, posted about Smart on their Facebook page. The post illustrated the school's appreciation for the 'head-teacher' while offering 'heart-felt' condolences to Smart's family as they cope with this sudden and tragic event. 
Smart is survived by her husband Craig who said his wife was so happy about living her dream of becoming a head-teacher and the mother of their two children, Heidi and Stanley. Craig Smart also detailed his late wife's passion for her students, how she urged them to "learn like champions," never take a moment for granted, and to live their lives to the fullest. John Don-Duncan, Helen's father posted that his daughter was their "pride and joy" and described his shock and disbelief that his daughter went to sleep and didn't wake up.
Copyright 2023, Daily360.com