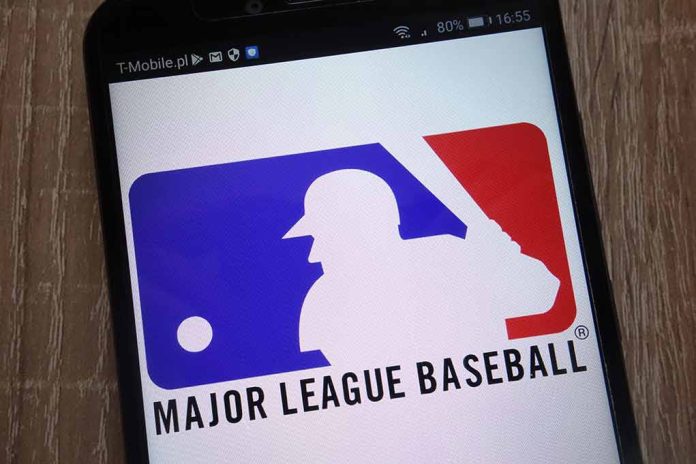 (Daily360.com) – At this time of year consumers are deluged with corporate rainbow themed logos, rainbow products, LGBT messaging and pride-themed just about everything, just about everywhere. This is also true in professional sports as many team's social media logos are altered to somehow show support for LGBT people and causes. 
Across the leagues, organizations hold a "Pride Night" where they present special videos, awards and other things to celebrate LGBT-identifying people. This year in Major League Baseball every team but one hosted a "Pride Night.' That team plays in Arlington and is known as the Texas Rangers. When asked about the lack of a "Pride Night" the organization issued a statement stating that while they respect having a night with such a theme, they instead choose to focus on what they can do "internally" through things like hiring practices. 
The club feels this has a more meaningful and positive effect than one night of recognition. In further statements the organization wrote "our commitment" is too all the people in the community at all times. They strive to "make everyone feel welcome" at their ballpark. The Rangers point to their community programs as well as their commitment to have a welcoming environment for employees and fans alike. 
Sports media has been critical of the Ranger's decision. The Rangers last held a "Pride Night" in 2003, several LGBT groups were honored; it was not promoted and was met with a large amount of fan dissatisfaction. 
More teams may start to adopt this position after what happened in Los Angeles when their 'Pride Night' drew national attention for honoring a group who has been labeled "anti Catholic." The group in question feature men who dress up and Catholic nuns wearing full face make-up and using crude names while in character. There are also videos of them mocking Catholic rituals and Jesus Christ as well. The Dodgers stirred a large amount of backlash from Christians and Catholics leading to a large protest demonstration outside Dodger Stadium on the day of the event. 
Copyright 2023, Daily360.com