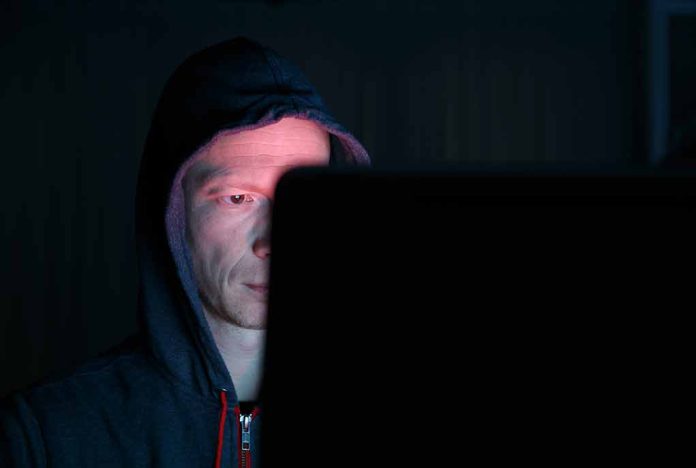 (Daily360.com) – Clayton Everett Colborn is a 31-year-old Florida resident who posed as a teenage boy on social media in order to prey on young minor girls. He was literally caught with his pants down in a park by authorities and arrested for abusing a child sexually. 
The FBI had spent around five years building a case against the man local residents called 'black corvette man.'  Colburn was using social media apps, particularly one called Yubo between 2018 and 2020 to find and groom young girls. Yubo has been dubbed the 'Tinder for teens,' and Colborn using a variety of aliases was quite skilled in manipulating the app for his criminal purposes; prosecutors have identified 2,418 unique aliases Colborn used on the teen app. 
Colborn was accused of soliciting, and then enticing, multiple minor children into engaging in sexual activities with him, many of which he recorded. His victims ranged from 13 to 16 years old. Colborn pretending to be 16 years old would arrange to meet them all around central Florida; authorities say he would drive as far as 90 miles to meet a child. He would then engage with them in sexual activity in his car, his apartment or even the residences of his victims.
Colborn pleaded guilty to his charged offenses in March, after which prosecutors asked the judge to sentence life imprisonment. The defense argued this penalty was too harsh considering the guilty plea, and they claim Colborn was himself a victim of falling into substance abuse and hanging around with the wrong crowd. 
Prosecutors brought forward evidence from Colborn's iCloud consisting of 81 images and 30 videos of his crimes. Victims addressed the court describing their humiliation, disgust and now life-long trauma. He pleaded guilty to two counts of coercing a minor for sexual purposes, five counts of using minors in the furtherance of producing sexual abuse material, and one count of possessing such material.  United States District Judge Mary Scriven, gave Colborn a life sentence, his attorneys have notified the court they will appeal the ruling. 
Copyright 2023, Daily360.com