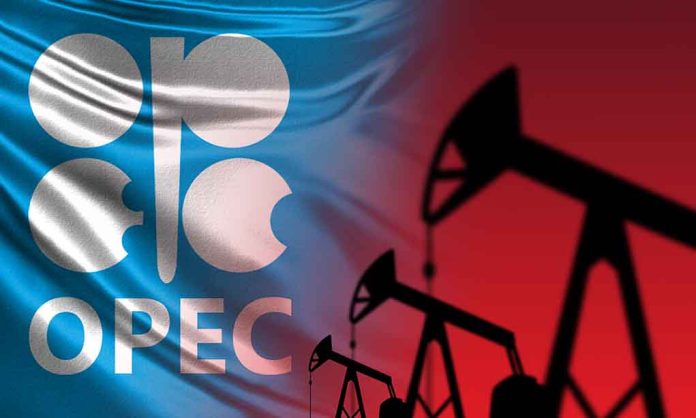 (Daily360.com) – It looks like the United States may have another summer of $4 per gallon gasoline coming. OPEC+ announced they will cut oil production by roughly 1.15 million barrels per day (BPD) from May through the end of the year. The Ministry of Energy of Saudi Arabia said the cut is precautionary and "aimed at supporting" oil market stability. We can expect oil prices to rise across the board; gasoline has already been on the uptick, going up 13 cents in the last month prior to the announced cut.
Saudi Arabia will lead the nations in cutting supply, with Iraq and UAE right behind them. These cuts come just a few months after the 2 million BPD cut the OPEC+ nations initiated in October. Russia which is embroiled in a costly battle with Ukraine announced they were cutting their BPD numbers by 500,000 this past February to the end of the year. That cut was made in part due to the US-led West instituting a $60 per barrel price cap as part of a sanctions package.
The Biden Administration had been lobbying these nations to increase production to help lower domestic energy costs and sustain economic growth. The administration issued a statement complaining about these cuts saying they've made clear that they feel cuts are not "advisable."
People may have been wrongly persuaded the energy market was starting to stabilize in mid-March the price per barrel was down to $67 marking the lowest in 15 months. These lows were partially brought on by the Silicon Valley Bank collapse and Credit Suisse's issues. Since then the price had risen to $75.70. OPEC+ will hold a virtual meeting to discuss their decisions early next week.
Amidst all this uncertainty the Biden Administration has chosen to focus even more intensely on green energy. Jake Sullivan, White House National Security Advisor acknowledged that middle and lower-income American families are "reeling from elevated energy prices."
Copyright 2023, Daily360.com