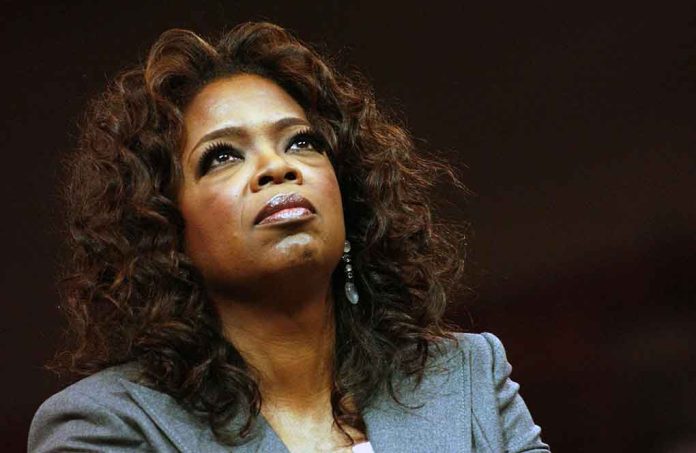 (Daily360.com) – Montecito, California, is an exclusive area in Santa Barbara that's home to such celebrities as Oprah Winfrey, Julia Louis-Dreyfus, Ellen DeGeneres, and the Duke and Duchess of Sussex — Harry and Meghan. In January 2018, the region was also the site of deadly mudslides from a destructive winter storm. The mud and debris slid down the Santa Ynez Mountains, killing 23 people and injuring countless others. Five years later to the day, rains caused a mandatory evacuation of the city out of fear of a repeat event.
On January 9, KTLA 5 reported 12 inches of rain fell on the small town, with more in the forecast, causing officials to urge residents to leave for their own safety. Sources are unclear, as to whether Winfrey was there at the time. DeGeneres posted a video on Twitter showing mother nature's forces at work near her house.
Montecito is under mandatory evacuation. We are on higher ground so they asked us to shelter in place. Please stay safe everyone. pic.twitter.com/7dv5wfNSzG

— Ellen DeGeneres (@EllenDeGeneres) January 9, 2023
In all, KTLA 5 reported about 10,000 people were affected by the evacuation order. On January 10, the news outlet revealed the residents of Montecito were allowed to come back home when officials lifted the mandate. The next day, the National Weather Service (NWS) reported the recent system was not the last expected in the area. Starting on January 14, experts expect two more storms to move into the region and stay until early the following week. Rainfall is only expected to be a few inches, and the NWS reported the systems should move relatively quickly.
There were no reports of injuries after the evacuation lift, and Oprah hadn't commented on the event as of January 11. But DeGeneres had a message as she stood in front of a raging creek. She said mother nature isn't happy with humans, and "we need to be nicer" to her. The actress encouraged everyone to do what they could to help calm down the earth.
Copyright 2023, Daily360.com