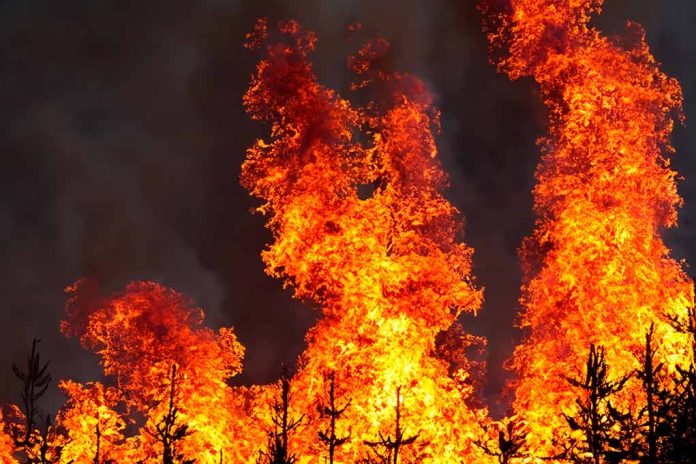 (Daily360.com) – Billionaire Oprah Winfrey has become something of a target in the aftermath of the recent Maui wildfires. She owns a large amount of property on the island and it's rumored she was trying to buy much of the land that was recently burned but owners wouldn't sell. 
Winfrey owns over 2,000 acres of land on Maui, none of which was damaged in the fire. She recently arrived on the island to provide aid for residents but was criticized by some because she brought a camera crew and allegations of 'publicity stunt' were floated. The camera crew was from CBS television the same network where Oprah's lifelong best friend Gayle King received a job as a broadcast journalist.
A recent video out of a Lahaina, Hawaii has gone viral featuring a woman who is known as "Auntie" angrily speaking about poor government response as well as Oprah and Amazon founder Jeff Bezos. Auntie blasted authorities who did not contact residents to warn them, she said she went to work totally unaware there was a fire. The woman then became more animated when she spoke of the government's plan to convert Maui into a "satellite city." She segued from that into mentioning Bezos and Winfrey by name, saying they "got what (they) wanted" referring to the land. She also blasted the Biden administration for the onetime $700 payment to residents, saying they have "no clue" and they are "culturally insensitive" toward the people of Lahaina.   
The media typically labels statements like Aunties and labels them 'conspiracy theories' but that is not quelling the criticism of the stars or government. Social media personality Matt Wallace posted to his over one million Twitter followers an Oprah land-buying timeline. Wallace noted Winfrey owned 100 acres on Maui up until 2022, that year she bought 20 more acres, and then in 2023 she purchased hundreds more acres. 
Wallace then said  a fire comes "out of nowhere" and destroys the property on the land she couldn't buy. He compared this to land in Montecito, California that Winfrey owned and was only able to expand after buying neighboring land that was destroyed by mudslides caused by a fire. In both instances Winfrey's property was not damaged but property she wanted was. Some see these as coincidences while others feel that simple explanation is not satisfactory.      
Copyright 2023, Daily360.com