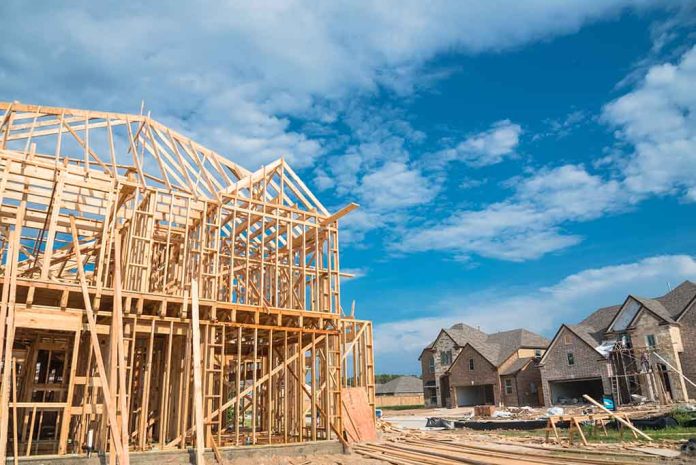 (Daily360.com) – There are some happy accidents in life. Perhaps a person stumbles across some money on the sidewalk, or maybe they win big on a scratch-off. But to buy 87 properties while only paying for one of them? Officials are currently attempting to figure out how to remedy a mistake that caused just that to happen.
A copy-and-paste error landed a Nevada homebuyer with ownership to not just the property she was buying but 84 more house lots and two more spaces https://t.co/ZUpGYpNOOY

— Yahoo (@Yahoo) August 11, 2022
According to the Reno Gazette Journal, a homebuyer in Sparks, Nevada, just north of Reno, had recently bought a house in a Toll Brothers' Stonebrook subdivision worth just under $595,000. The deal was apparently a real steal, as the person also unintentionally received 84 building lots and two other plots in the transaction. Many of the properties in the deal already had signed contracts with other buyers, yet 64 of the properties were in the single homebuyer's name as of August 13.
The purchase isn't likely to last long. The Washoe County Assessor's Office noticed the mistake and notified the responsible party, Westminster Title based in Las Vegas. The chief deputy assessor, Cori Burke, explained the title company accidentally put the lots 1-85 in addition to two common spaces in the homebuyer's name after copying and pasting the legal description from another Toll Brothers transfer. The accident occurred when they were preparing the deed records for the lucky buyer.
Burke mentioned it would take some time to correct the mistake, but the homebuyer's willingness to cooperate would determine how difficult the process was. They can only hope the person won't fight the issue. After all, it was a simple mistake, one that Burke says is actually more common than people think. Though the new owner could go to court over the situation and demand to keep the properties, the title company has the offer and acceptance to show intention and the case would be a quick one if it did come to that.
Copyright 2022, Daily360.com