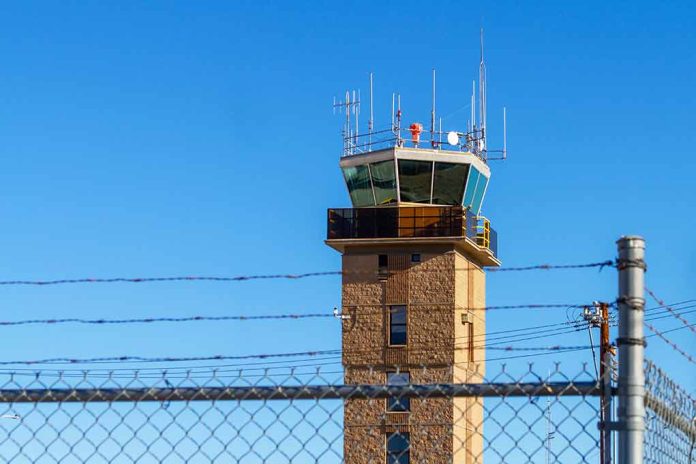 (Daily360.com) – Air travel in the United States has been on a steep decline in both service and efficiency in recent years. A terrible story coming from Las Vegas this week details passengers stuck onboard a delayed flight as temperatures rose so high many passed out and needed medical attention. 
Delta's flight 555 from Las Vegas, Nevada was to fly into Atlanta, Georgia but it never happened. The airplane taxied onto the runway where it remained still for four consecutive hours. Making matters worse was the blistering Las Vegas heat which reached up to 115 degrees Fahrenheit that afternoon. Video posted to social media shows the pilot though intercom letting passengers know the air conditioning on the craft would not be functioning sufficiently while the plane sat on the runway. Passengers tell stories about the flight crew forced to run up and down the aisle bringing oxygen supplies to passengers suffering from heat related issues. Multiple passengers passed out and other were said to have soiled themselves.  
Witnesses on board say at least five people were taken off the plane in wheelchairs. Other desperately hit their call buttons to alert the overwhelmed staff to issues they were having. At some point during the ordeal passengers were alerted that they had the option to de-board the craft however if they did it could take several days to be booked on another flight to Atlanta. With this in mind most passengers decided to stay onboard trying make it through the conditions. After four hours the flight was officially cancelled and the plane made its way back to the tarmac where several passengers as well as exhausted crew members were taken off in wheelchairs and on stretchers. 
To add insult to injury the rescheduled flight which was to depart at 7am the next morning was also cancelled, leaving all passengers stranded in Las Vegas. Several thousand flights have been delayed and cancelled in recent weeks. In the last week of June 5,400 flights were cancelled in just four days from June 24th through June 27th.       
Copyright 2023, Daily360.com