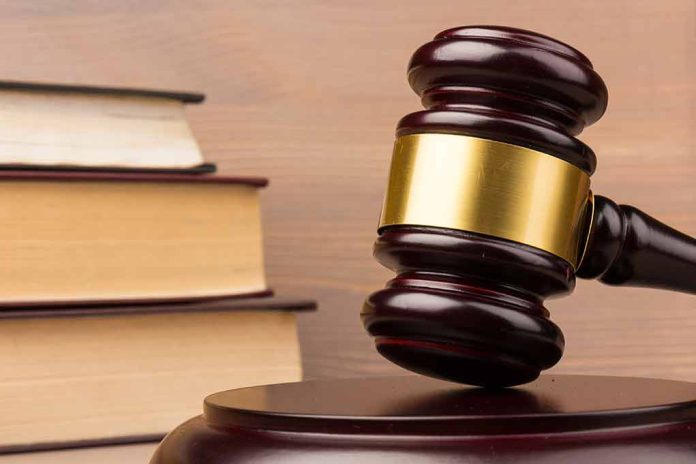 (Daily360.com) – A widely popular Tennessee orthopedic surgeon was gunned down earlier this week in what police are calling a "targeted attack." The victim, 43-year-old Dr. Benjamin Mauck, was in an exam room at the Collier Clinic Orthopedics when 29-year-old Larry Pickens allegedly entered the facility went into the exam prom and shot him to death. 
Authorities are calling this a "targeted attack" and a "one on one interaction" as the clinic was full of staff and patients at the time of the incident, none of whom were harmed. Police caught up with Pickens within five minutes of the shooting and they say the alleged gunman was not holding a pistol but did have one on his person. 
The small town of Collier has been rocked by the murder. Located just 30 minutes east of Memphis, Mauck was a well-reviewed and well liked doctor with a young family. Pickens has been charged with first degree murder along with aggravated assault and held on $1.2 million bail. At his hearing Pickens said he could not raise that amount and would likely be unable to afford a lawyer. The judge advised Pickens that a court appointed attorney would be free of charge; he will appear again on July 20th. 
There has been no reason or motivation for this killing given as yet. Pickens was seen outside the clinic for hours on the day of the shooting according to witnesses. Pickens had been institutionalized roughly 10 times in the past and in 2016 he knifed his stepfather 10 times. In perhaps an ironic twist, it was Dr. Mauck who saw to Pickens' stepfather's injuries. 
Just one week prior to his death, Mauck was featured in Memphis Magazine's "2023 Top Doctors in Memphis" article. Mauck specialized in elbow, wrist and hand surgeries and was also the director of the Congenital Hand Deformities Clinic at Le Bonheur Children's Hospital. Mauck was beloved by his patients as he held a 4.9 out of 5 rating in patient reviews for the Campbell Clinic where he has worked since 2012. Benjamin Mauck leaves behind his wife Rhiannon and their two young children. 
Copyright 2023, Daily360.com