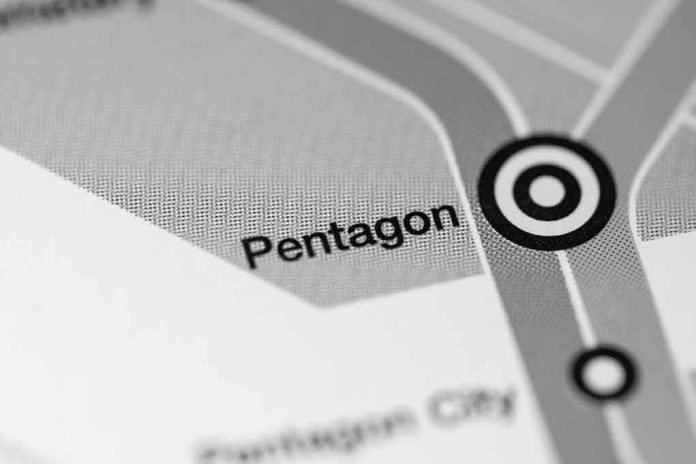 (Daily360.com) – Pentagon officials have consistently said the aid the United States supplies to Ukraine is tracked through a "robust program" and the American people should feel secure in that knowledge. But it seems the government is once again not being highly diligent with its spending and accounting.
Earlier in the week Pentagon spokeswo an Sabrina Singh said they recently discovered an 'accounting error' of $6.2 billion dollars related to aid supplied to Ukraine. She says the error stems from an overvaluation of the value of weapons sent to Ukraine from United States reserve stockpiles. The "error" was due to counting replacement cost values instead of 'book value' equipment cost, she said.
This turns out to be good news for Ukraine as the administration has promised to allocate this newly found $6.2 billion to further fund and equip the Russian-bordering nation. Singh said the funds will "go back into the pot of money" for Pentagon stock "drawdowns" for Ukraine.
Meanwhile, Ukraine's long predicted "spring offensive" and later "summer offensive" plans have not amounted to the victories hoped for. The Russian military continues to bomb Kiev and advance further into the nation. Prior estimates held that the U.S. has committed over $40 billion in security measures to Ukraine but that number would now be set at around $34 billion with the $6 billion difference earmarked to head over soon. 
The now-16-month battle between the eastern European nations does not look to be ending soon and the Biden administration has stated they will supply Ukraine for "as long as it takes." The Biden administration's 'blank check policy' shows a growing faction of opposition within the narrowly Republican-held House and less support with every passing month among the American people. In addition to the $34 billion in security funds the United States has given Ukraine over $113 billion in aid with another $45 billion approved in the recent spending bill for emergency aid. 
Copyright 2023, Daily360.com