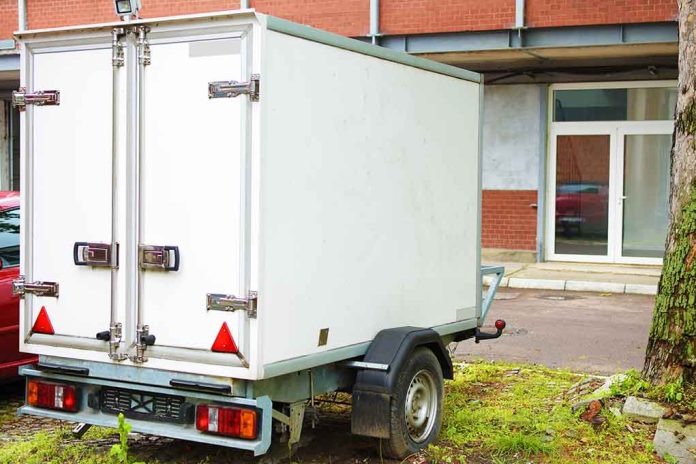 (Daily360.com) – On December 14, the Davison County Coroner in Washington state contacted the Mitchell Police Department (MPD) about a phone call the office had received. Aleksander Kurmoyarov and Mandie Miller contacted the coroner to say they were traveling across state lines with their deceased daughter in the car.
The next day, authorities found the couple in Mitchell, South Dakota. Kurmoyarov and Miller told the MPD that the U-Haul tow-behind trailer contained a coffin with their adopted daughter's body inside. The couple was brought in for questioning and subsequently arrested.
Police said on Friday that Aleksander Kurmoyarov and Mandie Miller were arrested on a no-bond arrest warrant for homicide by abuse outside of Spokane. https://t.co/sQu79BA209

— KREM 2 NEWS (@KREM2) December 17, 2022
Police reportedly interviewed the suspects, who admitted their minor child died in Washington in early September but didn't specify the manner of her death. The father confessed the pair neglected to notify emergency services or get her help because the parents weren't ready to let her go. They were also worried about the consequences from authorities.
The Airway Heights Police Department said authorities are holding the couple in South Dakota, and the investigation is still ongoing. The cause of the 8-year-old's death is still unknown to the public. At first, the parents were each charged with failure to notify authorities that their daughter had died. On December 16, police reportedly added a charge of homicide by abuse.
Copyright 2022, Daily360.com