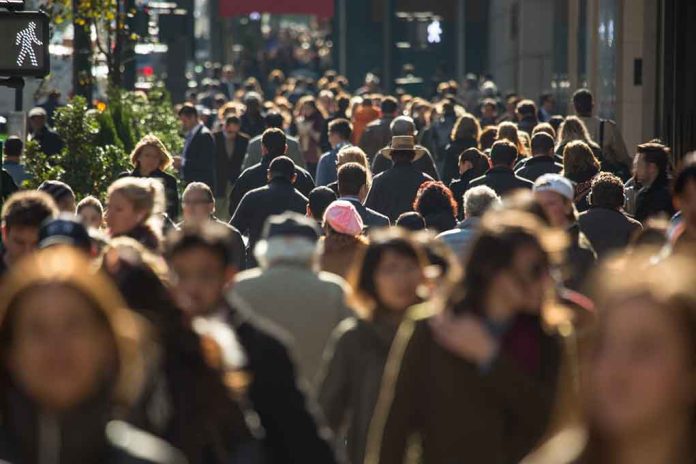 (Daily360.com) – It seems the now years-long media assault on 'American values' is having a deleterious effect. A Wall Street Journal/NORC survey shows a stark decline in Americans' views on what was always considered core beliefs. When it comes to patriotism in 1998 70% of respondents said it was "very important" now in 2023 that has dropped all the way down to 38%. Religion came in at 39% for "very important" compared to 62% in 1998. 25 years ago 59% of Americans said raising children was "very important" to them, now it is a mere 30%. What is the percentage of Americans who feel it is "very important" to be involved in their community? In 2019 it was 62% whereas in 2023 it's down to 27%.
When we dig deeper into the numbers we see just four years ago 80% of liberals believed tolerance was very important to them, now that number is down to 58%. All these percentages are dropping, are there any going up, one may wonder. There is one, in 1998, 31% of respondents felt the money was "very important" in 2023 that's up to 43%.
Bill Cinturff a Republican pollster speculates this could be a result of the deep political divisions we're seeing across the country, pandemic fatigue, and a general state of dismay about the future of the economy.
The generation gap is on display as well with 59% of seniors believing in the importance of patriotism compared to just 23% among people under 30 years old. Religion only registers at 31% for younger Americans and 55% for citizens 65 years old or older. Opinions on why these metrics changed range from a rising sense of entitlement and individuality among younger generations to political divisions casting a negative light on patriotism.
Along party lines we see 59% of Republicans saying patriotism is important to just 23% of Democrats. There is one place where they agree, 45% of Republicans and Democrats regard money as important, but with independents that dips to 36%.
Copyright 2023, Daily360.com