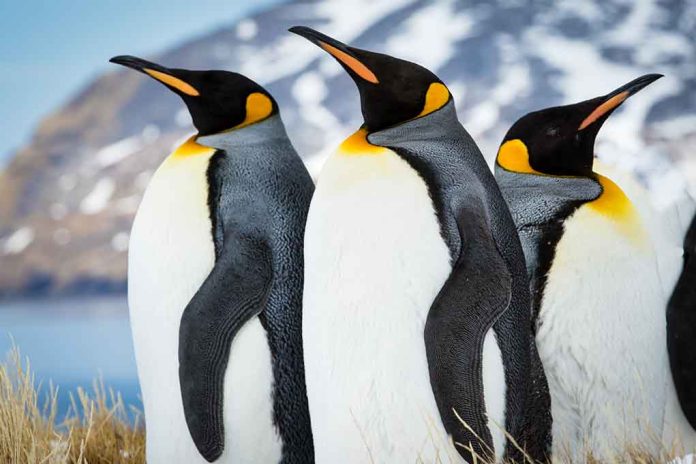 Emperor Penguins To Enter Endangered Species List
(Daily360.com) – Standing almost four feet tall, emperors are the largest of flightless penguins. The species resides on the Antarctic ice on the southern end of planet Earth, huddled together for warmth amid a harsh winter-like environment. Unfortunately, according to wildlife experts, emperors are in trouble.
On October 25, the US Fish and Wildlife Service announced it was placing these interesting birds on the "threatened species" list. The status will give the endangered animals certain protections under federal law, granting experts the power to help preserve the population before "declines become irreversible."
Antarctica's emperor penguin is at risk of extinction due to rising global temperatures and sea ice loss, the U.S. government said as it finalized protections for the animal under the U.S. Endangered Species Act https://t.co/flrk1HvQq5 pic.twitter.com/FIF29Zudr3

— Reuters (@Reuters) October 26, 2022
Service Director Martha Williams blamed climate change for the current state of the penguins, stating it's had a "profound impact" on many animals around the world. The birds depend on the ice for food, breeding, and basic survival.
While their numbers are stable at about 650,000 for now, the agency wants to keep it that way. Scientists estimate this species of penguin will decrease in population by 26% to 47% by 2050, depending on carbon dioxide emissions. In some areas, the decline could reach as high as 90% because of "melting sea ice" in certain oceans.
By listing the penguins as threatened now, experts hope to prevent their extinction in the future. The classification will take full effect in 30 days.
Copyright 2022, Daily360.com