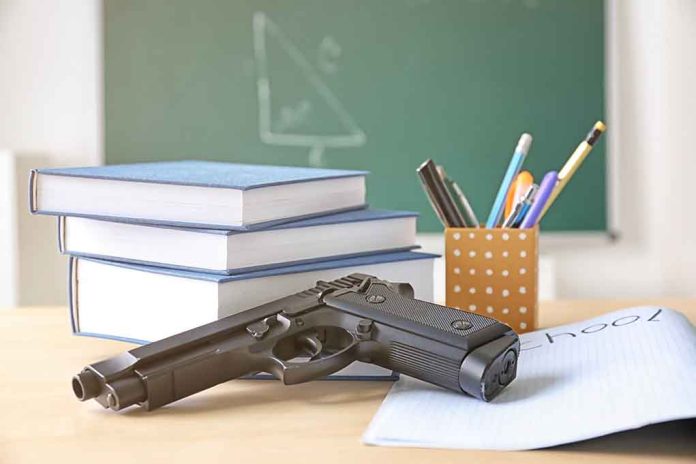 (Daily360.com) – On January 6, a 6-year-old boy brought his mother's gun to Richneck Elementary School in Newport News, Virginia, and shot his first-grade teacher, Abigail Zwerner. The 25-year-old's injuries included a bullet through the hand and upper chest. The teacher's attorney recently announced the victim was suing the school, claiming the school didn't protect her, although she asked for help. Now, there have been administrative changes at the school.
On January 25, the Newport News School Board voted almost unanimously to remove Superintendent George Parker III from his position — effective February 1. Three days later, several news outlets reported Principal Briana Foster Newton and Assistant Principal Ebony Parker left the school. The vice principal resigned from the district, but Newton is still employed in an unknown capacity.
Diane Toscano, the teacher's attorney, indicated the administration shouldn't have been surprised by the events that transpired that day. She explained that many educators warned those in charge that the boy was a threat that day. A teacher and another school employee even expressed concern that he had a gun.
One of the teachers said another student said he showed them the weapon. Another teacher searched his backpack and didn't find anything, but later said they thought he put the weapon in his pocket. An administrator allegedly responded that the child had small pockets. An unnamed school employee asked to search the boy again after the other student reported the gun, but the administration denied the request because school was almost over for the day.
The student reportedly shot Zwerner soon afterward. Luckily, the teacher is now out of the hospital, is recovering at home, and asked for privacy while she gains her strength. Her recovery is expected to take a long time and it isn't clear whether she will return to school. No charges have been filed against the student.
Copyright 2023, Daily360.com