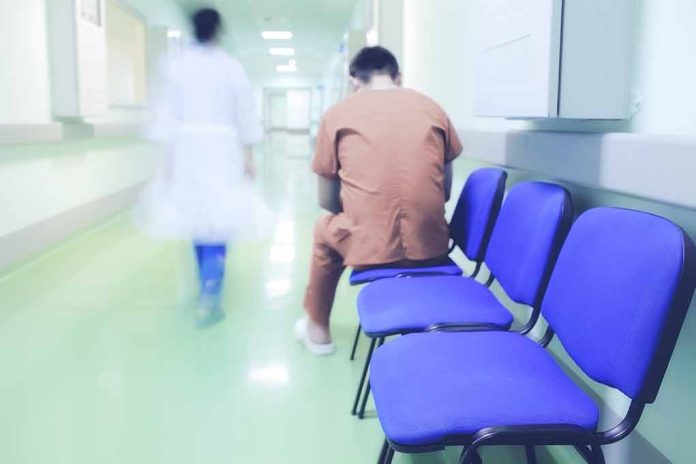 (Daily360.com) – A nurse working at a prison in Bidgend, South Wales, has been jailed for six months for having an inappropriate relationship with an inmate. Elyse-May Hibbs, 25, had the illegal relationship with Harry Pullen, 25, for about one year. Hibbs will serve a six month sentence and is forbidden from working in a medical capacity for one year. 
Hibbs and Cullen exchanged several messages through the social media application Instagram and exchanged phone calls. Hibbs is saying she is the victim in this situation as she was 'pressurized' into the extended flirtations with Pullen. Harry Pullen is serving a five-year sentence for dealing large amounts of heroin and cocaine in South Wales. 
Hibbs claims Pullen is very manipulative and persistently messaged her through his friend and mother, which is why she says she fell into the texting relationship. She admits it was inappropriate but denies any sexual relationship with the inmate.   
Elyse-May Hibbs was not the only female employee at the prison to form an inappropriate relationship with the convicted drug dealing Hibbs. Prison officer Ruth Shymlo, 25, is said to have been in a similar relationship with Pullen. Shymlo made an appearance in Cardiff Crown Court earlier in the week, with her trial scheduled for September. Shymlo has denied the charges but is accused of having a six-month relationship with Cullen.
Earlier this year 18 female guards were fired or resigned over relationships with male inmates at HMP Berwyn jail. This jail was considered "cushy" and not as strict as other prisons as cells don't have bars on the windows and inmates are permitted television, computers, and cellular phones. The 18 women are charged with crimes ranging from smuggling contraband in and out of the facility to having sexual encounters with prisoners. Since 2019 England and Wales have seen 31 female officers dismissed over inappropriate behavior with inmates. 
Copyright 2023, Daily360.com