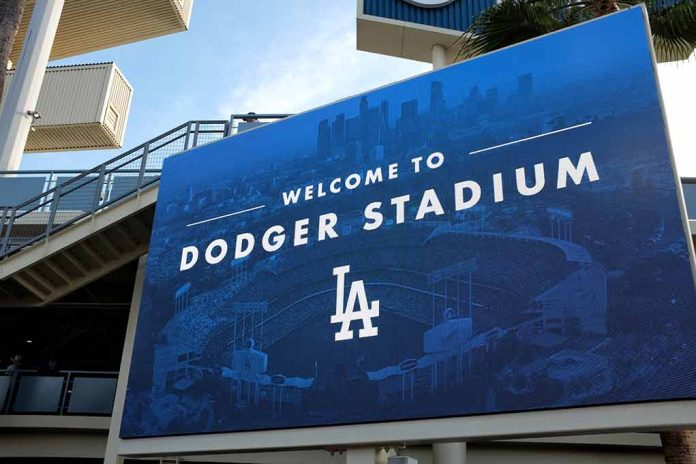 (Daily360.com) – The saga of the Los Angeles Dodgers honoring a group of trans-men who dress as nuns called "Sisters of the Perpetual Indulgence (SPI) "came to a head late last weekend. The Dodgers organization announced they'd be honoring the group pregame for their 10th annual "Pride Night" festivities earlier this year. That announcement was met with quick and strong backlash from Catholic and Christian groups. The rebuttal was so intense the Dodgers cancelled the SPI appearance and award.
However, within a week they apologized to SPI and announced the award would be given as originally planned. This announcement outraged religious groups, causing them to plan and executed a counter-protest outside Dodger Stadium on the day of the "Pride Night game." Both Senator Marco Rubio (R-FL) and the group CathoicVote wrote to the head of Major League Baseball and the Dodgers organization respectfully, to make known their outrage at this promotion. The organizers of the event, a group called "Catholics for Catholics" were able to bring a massive crowd that spanned at least one block and saw protestors holding signs reading "Stop Anti Catholic Hate" among other things. 
The SPI received the "Dodgers' Community Hero Award" for what the organization termed "lifesaving work" pre-game with only a smattering of people in the ballpark. Two SPI recipients, trans-men dressed as nuns with full face makeup stood to receive the award while a short video was played. They were met with both boos and cheers from the very small group of onlookers. Protestors said they were proud that they were able to slow down the process of entering the ballpark. Among the people taking issue with the award was Dodgers star pitcher Clayton Kershaw who said he stands against any promotion that denigrates anyone's religion. Kershaw has since been instrumental in the Dodgers re-launch of their "Christian Faith and Family Day" which is now scheduled for late July of this year.
Copyright 2023, Daily360.com