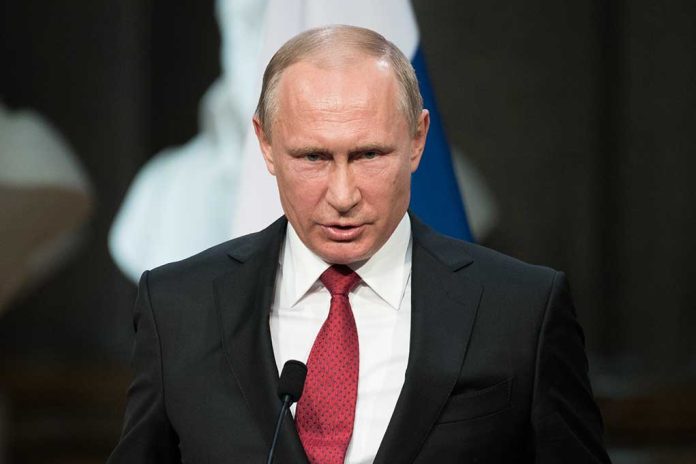 (Daily360.com) – Russian oligarch Oleg Deripaska has been at the center of many conversations about Russian influence in the last few years. The US government has sanctioned him for some of his actions on behalf of Vladimir Putin's government. Now a bombshell report claims he may have infiltrated the FBI.
Russia and the FBI
A January 28 report by The New York Times alleges that in 2014 to serve as an informant. The bureau was interested in any information the billionaire had about organized crime.
Later, the FBI reportedly wanted Deripaska to find out whatever he could about possible interference in the 2016 US presidential election. But the Russian apparently had other plans about who he would and wouldn't work with in the federal agency.
On January 23, the Department of Justice (DOJ) announced the indictment of former FBI Special Agent in Charge of the New York Field Office Charles McGonigal for allegedly working with and for Deripaska, despite his sanctioned status.
Deripaska's Sanctions
In April 2018, the US Department of the Treasury's Office of Foreign Assets Control (OFAC) labeled Deripaska as a Specially Designated National (SDN). That designation means his assets were blocked, and every citizen in the US was banned from dealing with him. Despite his status, the DOJ alleged McGonigal and his associate made a deal with the oligarch. They allegedly agreed to investigate a rival Russian billionaire in exchange for cash. According to the indictment, the former FBI agent and his co-conspirator tried to conceal their actions by using a shell company to hide the source and recipients of Deripaska's payment.
The federal government charged them with several federal charges that could land them in prison for decades.
Previous Allegations and Connections
The Times reported Mr. Deripaska's attorney Larisa Belyaeva insists her client doesn't have a close relationship with Putin. Still, it seems the billionaire has his sights on infiltrating America to some extent. Beyond his alleged relationship with the former FBI agent, Deripaska himself faced another indictment by the DOJ in September 2022.
According to the indictment, the oligarch hired Olga Shriki and Natalia Mikhaylovna Bardakova to procure US services for Deripaska's benefit. In addition, the Russian billionaire allegedly had the pair help sneak his girlfriend into the US to have his baby and secure American benefits for his child. He succeeded with his first offspring but failed during the second attempt.
The department accused the powerful Russian of evading his sanctions and obstructing justice.
Copyright 2023, Daily360.com