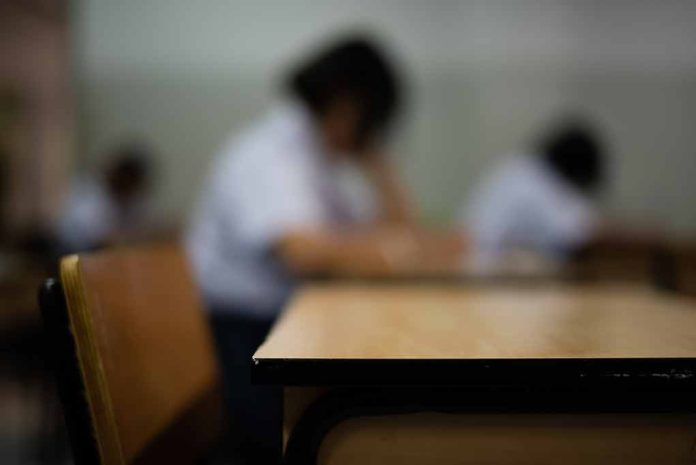 (Daily360.com) – A 17-year-old has been arrested in Philadelphia on charges relating to a potential large-scale terror attack he was allegedly planning. The as-yet-unnamed young man is said to be a believer in Islamic extremist principles. The District Attorney's office has so far charged the man with possessing weapons of mass destruction, arson, criminal conspiracy, attempt to commit criminal mischief, causing or risking catastrophe, possessing a criminal instrument, and reckless endangerment. 
Far left Philadelphia District Attorney Larry Krasner made statements thanking the FBI Joint Terrorism Task Force for getting in front of the possible terror event. He then proceeded to say the "overwhelming" majority of Muslims desire peace. Krasner said the charges filed against this man are the "most serious alleged terrorist activity" within Philadelphia County in recent times.   
Authorities say the suspect was buying the materials he would use online and was likewise targeting potential victims online as well. Jacqueline McGuire, who is the FBI special agent in charge of the field office in Philadelphia, said the number of firearms compiled by the suspect was "significant." She also alleges the man had materials compiled to build an explosive device of some kind. She says the man was doing "general research" of potential Philadelphia targets but also some outside of that area. It's also been alleged by officials that the suspect was in contact an Al Qaeda affiliated group called Katibat al Tawhid, which is a United States-designated terrorist organization.    
Last month German authorities also identified and arrested seven suspected Islamic extremist terrorists. The seven men, most of whom are ethnically Tajik, were charged with attempting to form a terrorist organization and supporting larger terrorist organizations by doing so. They arrived in the country shortly after the Ukraine war with Russia began and are said to have come with the intent to commit violent terrorist acts. They were also accused of raising money in Germany which they would send to Islamic State entities abroad.       
Copyright 2023, Daily360.com