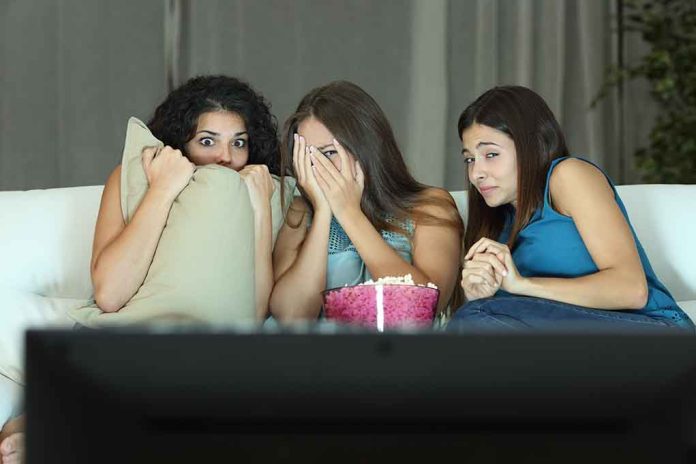 (Daily360.com) – There's nothing like a good, old-fashioned scare to get the blood pumping on Halloween. That's exactly why so many people still love to watch horror films. But what if you could get paid to indulge in the freak-out fest this year without ever leaving home? Well, thanks to Dish Network, you can! The television provider is offering one lucky person a chance to earn $1,300 to sit back and watch a few monstrous movies.
You can get paid $1,300 to watch 13 Stephen King movies — how to apply https://t.co/HUpqZBp83m pic.twitter.com/YiJ8w3H8hk

— FOX 2 Detroit (@FOX2News) August 29, 2022
Dish Network is specifically looking for a person to watch 13 of Stephen King's original or remake movies. The list of films includes:
It
Carrie
It Chapter Two
Creepshow
Firestarter
Cujo
Misery
The Shining
Doctor Sleep
Christine
Pet Sematary
Salem's Lot
The Mist
The applicant Dish chooses will have until October 31 to complete the task.
So, what's the catch? The network wants the lucky candidate to record how they felt before and after watching each selection, how much sleep they got, and if their feelings changed after watching each film. Dish will send their candidate $350 worth of stuff including some Stephen King merchandise and the newest Fitbit to measure their heart rate as they watch each movie.
You can apply for the Scream Job Contest online until noon Eastern time on September 16 if you're at least 18 years old. You'll need to explain in at least 200 words why you are the best candidate to undertake the challenge and what you hope to gain from the experience. If you win, Dish will email you by September 30 with more information.
Copyright 2022, Daily360.com