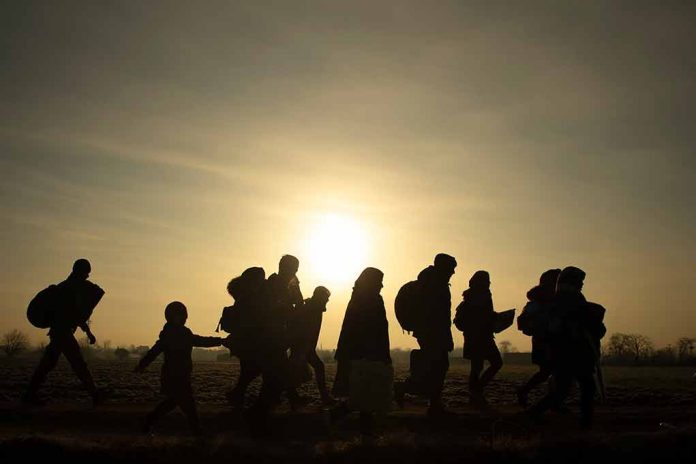 (Daily360.com) – Rebecca Solomon is a veteran New York journalist and news media personality who chose to leave her position at the local PIX11 television station last month. She was on vacation in Israel with her husband and their 8-month-old baby when Hamas launched their brutal attack last weekend. Solomon was interviewed by her former network and detailed the frightening events and tense days that have followed.
Solomon shared her experience as missiles were launched into Israel prompting sirens to blare and the Iron Dome defense system to engage. She believes that without the Iron Dome she would not have survived the day. She describes the current atmosphere as tense but said she is in a safe place. Solomon shared photographs she took from her balcony of large-scale missile explosions a short distance away. The reporter and her family are currently forced to remain in Israel as there are no flights in or out of the country. She is hopeful they will depart to Untied States at the end of this week.
Israeli Prime Minister Benjamin Netanyahu began retaliatory strikes against targets in Gaza shortly after the attack and has promised a "mighty vengeance" in response to the brutal and vicious campaign against his citizens. Reports in the days following these events detail more than 700 Israelis killed. Some of the violent scenes have been shared via social media videos, particularly those from a music festival where more than 250 attendees were killed and many others have been taken hostage.
Palestinian officials claim nearly 400 deaths resulting from counter-strikes launched by Israel. Videos coming from both Israel and Gaza show an escalation in the region that may start to involve other nations as it grows. Joe Biden made one brief statement that lasted under three minutes offering support to Israel but he took no questions. The administration has drawn much criticism for its recent freeing of $6 billion to the government of Iran which had been frozen by sanctions. Iran is a known funder of Hamas and is believed to be involved with this attack.
Copyright 2023, Daily360.com