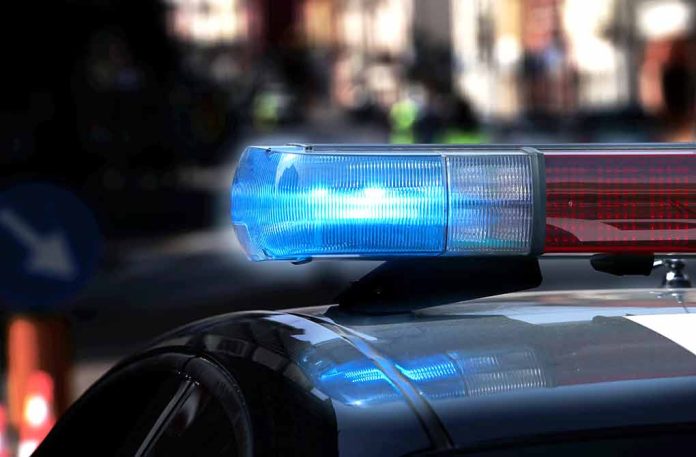 (Daily360.com) – A recent viral story showing an armed police raid on the home of a small Kansas newspaper publisher and his mother has taken another turn. Video from inside the home showed 98-year-old Joan Meyer, who had been a newspaper woman for her entire adult life, moving around her living room with a walker. She was asking police why they were there and what their purpose was.
The police ignored her for the most part as they told her to stand aside as they went through the house and its contents. Joan Meyer died the day after this raid. Her son Eric Meyer said she was so shaken by the incident, she wasn't eating or sleeping and her 98-year-old body gave out.
The police raided the home based on allegations from a local restaurateur who said the newspaper owned by the Meyers had illegally sought information about her. Eric Meyer said they looked information up online that was public and had no intention of reporting on the matter anyway. Now, the man responsible for the home raid, police chef Gideon Cody, has been suspended over his and his officer's conduct.
Marion Kansas mayor Dave Mayfield confirmed Cody had been suspended but didn't offer any further details about whether he's being paid or for how long this may last. There has been much criticism of the authorities who participated in the raid after the video was seen online. Many viewers believe that several armed police entering the home of newspaper publishers violated several norms including federal and state journalism shield laws.
Marion vice-mayor Ruth Herbel did offer some comments about the matter, saying Cody's suspension was "the best thing" for their community at the present time. She said the 1,900 person community has not enjoyed the national attention and would like to see justice done so the matter can go away. For his part, Cody has said little since the raid other than a Facebook post in which he defended it. He wrote that they entered the home because they believed the Meyer's broke identify theft laws. In addition to being suspended Cody is being sued by another journalist over this raid.
Copyright 2023, Daily360.com