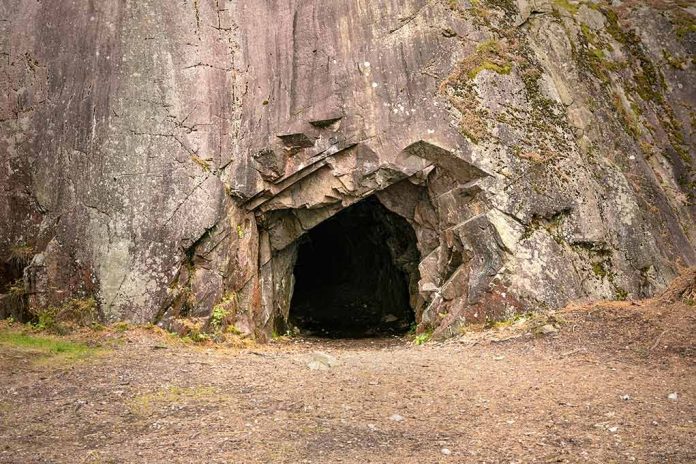 (Daily360.com) – American speleologist Mark Dickey is trapped about 3,200 feet deep inside a cave in the nation of Turkey. The European Cave Rescue Association is reporting that Dickey, 40, became ill while down in the cave. They say Dickey has gastrointestinal bleeding and as a result is incapacitated and unable to bring himself up. 
Dickey is trapped inside a cave called Morca which is located within the Taurus Mountains in southern Turkey; Morca is Turkey's third-deepest cave. He's been trapped since last Thursday. About 150 local cave explorers joined with volunteers from at least five other nations who specialize in cave and mine rescues to get Dickey out.
Dickey is also a trained cave rescuer and sits as the secretary of his association's medical committee. He is described as a veteran explorer who is "highly trained" and very capable in a cave. Dickey was down there attempting to map the cave for an organization called Anatolian Speleology Group Association (ASPEG). 
Experts on site say Dickey was overtaken quickly by the illness and began to bleed and vomit, overtaxing his system and immobilizing him. They say the part of the cave he's in is very cold and wet at that depth and can only be reached by the most experienced cavers after about eight hours of descent. Phone lines cavers had placed have since become inoperable and communication is now quite difficult. 
Dickey was able to get blood and fluids delivered to him by doctors which took his condition from rapidly deteriorating to slightly improved. Dickey still can't move at all and cavers have managed to set up a temporary camp at about the 700-meter mark. Their goal now is to get him from the 1040 meter mark he's stuck at up to the 700-meter camp. Demolition teams are trying to enlarge passageways to facilitate the rescue. They've divided the cave into sections and each nation's rescue team is operating with their own sections.
Copyright 2023, Daily360.com