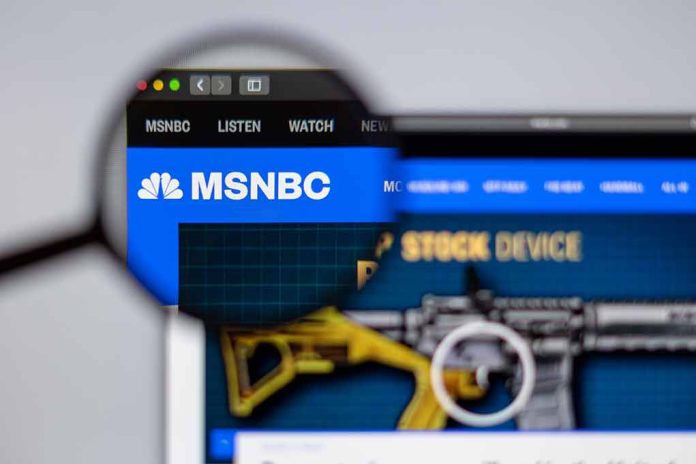 (Daily360.com) – The media onslaught and character assassination of Democrat presidential candidate Robert F. Kennedy Jr. continues to escalate with each passing week. Recently, MSNBC show host Lawrence O'Donnell slammed RFK Jr., claiming that he is "addicted" to attention. 
O'Donnell matter-of-factly stated that it is "clear" RFK Jr.'s presidential campaign is "nothing but a stunt," after which he stated that Joe Biden will be the Democratic party's nominee. O'Donnell then told the audience about his own thought process, saying he was  "very reluctant" to speak on the topic of RFK Jr. at all. O'Donnell spoke of how he did not want to "enable" RFK Jr.'s "drug addiction that he has never conquered." The partisan host continued with the drug metaphor when he remarked that it has "been with him [RFK Jr.] all of his adult life." If that smear weren't enough on its own, O'Donnell then said RFK Jr. has the "very same addiction" as former president Donald Trump.  
RFK Jr. has been under fire not only from Democrat activist television hosts like O'Donnell, but also from elected Democrats in Congress. He testified last week before the Select Subcommittee on the Weaponization of the Federal Government and came under fire so intense he was unable to deliver his intended opening remarks. Instead, Kennedy used the time to defend against himself against the allegations aimed at him. 
Like O'Donnell, the Democrats in Congress tied their hatred of Trump to the way they treated RFK Jr.  Ranking member Stacey Plaskett, the representative from the US Virgin Islands who doesn't have the power to vote in the House, accused RFK Jr. of aligning with "MAGA Republicans" in an effort to somehow "benefit" Russia. 
Later, Representative Debbie Wassermann Schultz (D-Fl) moved to have RFK Jr.'s testimony walled off in private executive session and thus out of the public's eye. Wasserman Schultz referred to the candidate as "despicable" and accused him of being both an anti-Semite and a racist. RFK Jr. used his time to not only defend his reputation but also to ask both parties to end their practice of destroying each other and to unite for the good of the people they represent.
Copyright 2023, Daily360.com