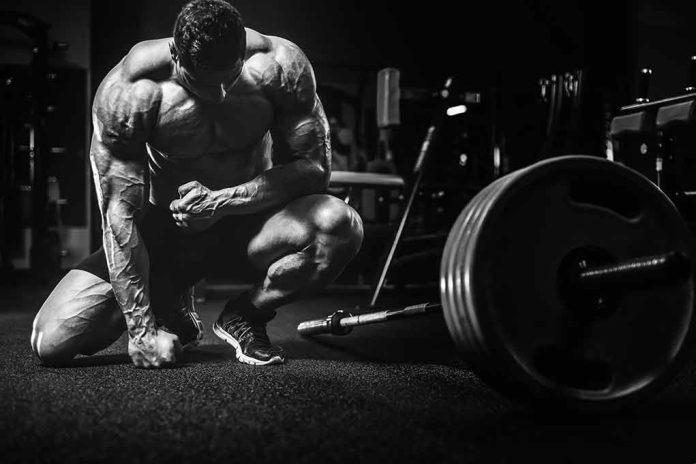 (Daily360.com) – Robert F. Kennedy Jr., who is running for President of the United States on the Democrat side, has been told he will not participate in any debates as none will be had and he receives almost universal negative press coverage. The man who has been labeled a 'science denier' by some for his criticism of multiple vaccines made headlines anyway last week. 
Kennedy posted video to his Twitter account of himself wearing blue jeans and no shirt doing pushups and bench presses. Above the video he wrote "Getting in shape for my debates with President Biden!" in a clear challenge to the DNC's 2024 policy.      
In just days the video had been seen nearly 125,000 times and was being shared all throughout social media. The 69 year-old candidate posed for pictures with a body builder after his display and looked conditioned and in better physical shape than many men half his age. Below that tweet, Kennedy added that he'd like to be seen as an example to people regarding health and wellness. He wrote that the key is not "pills or syringes" but rather "character and self-discipline." 
Kennedy dded that the pandemic lockdowns saw Americans gain on average an excess 29 pounds of weight. He wants to encourage citizens to eat better, exercise more and strengthen their immune systems by cutting out "harmful chemicals" consumed with processed foods. 
He urged everyone to start right away; upon waking up he suggested people do calisthenics. He tweeted that we must not be controlled by fear; it is his belief that fear "disables" people's immune systems and capacity for critical thinking. He further correlated health restoration with community restoration. 
The praise Kennedy received throughout social media was not the only positive for him lately. Polls show his support numbers growing larger by the week. Currently, 35% of Democrats feel he could capture the nomination from Joe Biden.
Copyright 2023, Daily360.com