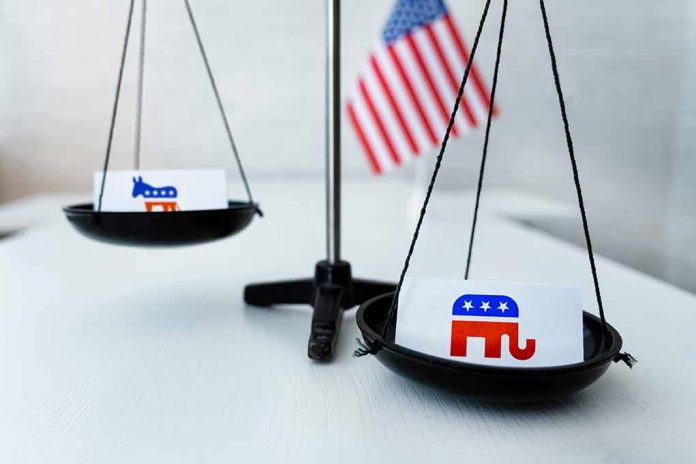 (Daily360.com) – Democrat Representative Rashida Tlaib of Michigan has been an outspoken critic of Israel throughout her time in Congress. She has often refers to Israel as an apartheid state and boycotted Israeli President Isaac Herzog's joint address to Congress in July of this year. She claimed her boycott was in response to Israel being oppressors of the Palestinian people in the region.
After Hamas launched last Saturday's brutal and violent attack on Israeli citizens Tlaib remained silent. When she broke her silence she released a statement that seemed to equate the two warring factions and then chastised the United States government that she is a part of. Tlaib's statement read that she grieves for the "Palestinian and Israeli lives lost" not only after recent attacks but those who died on any day prior. She blamed the U.S. government for providing "billions in unconditional funding" to Israel, which she again referred to as an "apartheid government." The statement went on to say as long as the U.S. continues to support Israel the "heartbreaking cycle of violence" will not stop. The statement painted the Palestinians as an oppressed people who are unsafe as long as Israel 'occupies' their land.
In addition to her pointed statement, Tlaib has shown where her allegiance seems to lie by placing a large Palestinian flag outside of her congressional office. Tlaib is a member of the small group of progressive Democrats on the Hill known as "the squad." That group includes Rep. Alexandria Ocasio-Cortez (D-NY), and Rep. Ilhan Omar (D-MN), both of whom also issued statements about the conflict. Neither was as one-sided as Tlaib's but both subtly seemed to downplay the Hamas violence while calling for a "de-escalation and ceasefire."
Israel declared war for the first time since 1973 and began military offensives in the area known as Gaza. They led by hitting just under 500 Hamas-linked targets. They also exchanged ground fire with the Hezbollah, an Iran-backed militant group in Lebanon. These skirmishes may signal a broad conflict for the Israeli military.
Copyright 2023, Daily360.com