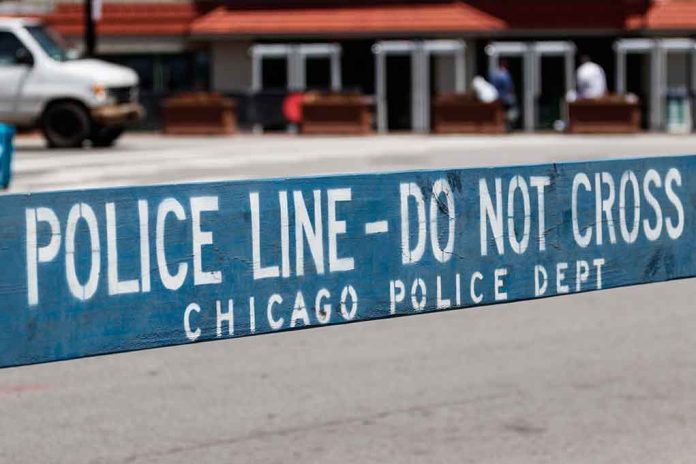 Toddler Killed After Road Rage Incident in Chicago
(Daily360.com) – Starting on the last day of September, five children in Chicago were shot, and one of them lost his life. So far in 2022, over 520 victims have been murdered in The Windy City. The latest incident involving kids resulted from a road rage incident.
On September 30, a woman and her four children were leaving the mall when there was an altercation between her and the driver of a red sedan. Newsweek reported that CPD Eighth District Commander Bryan Spreyne said the vehicle followed the mom to a nearby road and opened fire, shooting her 3-year-old son Mateo Zastro in the head. He died soon after at a nearby hospital.
Candles are placed at the spot where a toddler was killed by a hit and run driver. Chicago Police are searching for the pickup in these pictures. The story on @nbcchicago this morning. pic.twitter.com/1unrgJsk9n

— Lisa Chavarria NBC5 (@LisaChavarria) October 4, 2022
The perpetrator allegedly fired multiple shots in the area, with one striking Mateo and another hitting a nearby home and causing the man inside to "duck for cover." No one else was injured during the incident.
Investigators are still looking for information about the shooter, offering a $7,000 reward for information resulting in an arrest and conviction. Spreyne promised to catch the suspect, with help from the community, and bring the killer to justice. The officer referred to the shooter as "cowardly," and encouraged the guilty party or parties to turn themselves in. A GoFundMe has been set up to help the family pay for funeral costs.
Copyright 2022, Daily360.com