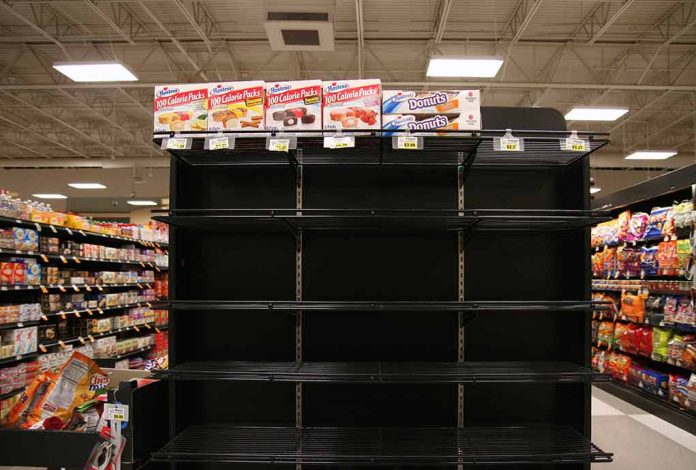 (Daily360.com) – Robert F. Kennedy Jr. is largely ignored by the mainstream media, and the Democratic National Committee has informed him there will be no presidential debates 
But he continues to make waves. He recently did something virtually no Democratic politician will do, he not only went to the southern border but he said its openness is real and a very big problem. RFK Jr. posted videos to his Twitter account of himself at the Arizona border with the dozens of migrants crossing illegally, being quickly processed and ushered into the United States. 
Kennedy also visited with local community members to get an idea of what's happening on the ground and in the bigger picture. While meeting with Arizona farmers he received a first-hand accounting of the havoc which will likely be wreaked with the United Stated food supply chain.  The farmers told the candidate about the "tsunami" of migrants who march through their fields, trample crops, defecate in water supplies, and render acre upon acre of crops useless. To put this in perspective Yuma County, Arizona, provides the nation with roughly 90% of its green leafy vegetables such as lettuce and broccoli between November and April.
Kennedy opined about the economic as well as quality of life burdens the open border is presenting, a rare thing for any Democrat politician especially a presidential candidate. He met with local hospital administrators in Yuma, who told him they are so overwhelmed by migrants giving birth that American citizens are being forced to re-schedule their due dates. 
Kennedy also breaks with the Democrats regarding Covid19 vaccines, their efficacy and safety. He has publicly ridiculed the overreach big corporations have into politics, most of which are big donor to Democrats. He has warned that the US is headed toward becoming a "corporate kleptocracy" due to corporate influence on government. The New York Times recently wrote that Kennedy is pushing "right-wing ideas and misinformation."  
Copyright 2023, Daily360.com