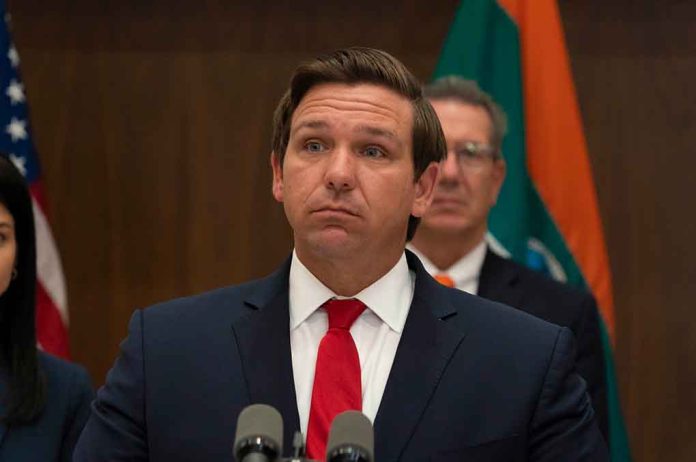 (Daily360.com) – Ron DeSantis has mostly enjoyed beaming praise from the Republican Party. The accomplished governor of Florida enjoys a reputation as tough and competent. However, this week the likely GOP presidential nominee responded to a questionnaire from Fox News host Tucker Carlson and drew a rebuke from some members of the GOP. On the subject of Ukraine, DeSantis responded that their conflict with Russia is not in America's vital interest.
He wrote that "becoming further entangled" would not be the best choice for the United States. He said Biden's "blank check" policy with Ukrainian President Volodymyr Zelensky "distracts" from the issues most Americans are concerned with.
Senator Marco Rubio, also of Florida told radio host Hugh Hewitt the issue is not the border conflict but defeating Russia. Rubio used a theoretical example of Canada invading the Bahamas, and the subsequent U.S. response to illustrate his point of view. He believes Russia is trying to exert its influence in the region.
GOP presidential candidate Nikki Haley also voiced discontent with DeSantis. She accused the governor of "copying" former president Donald Trump with his statements. She took another dig by saying DeSantis also copies Trump's style and mannerisms. She said she departs from both Trump and DeSantis when it comes to Ukraine. She believes America is "better off" with a total Ukraine victory over Russia.
January 6th committee centerpiece, former congresswoman Liz Cheney described DeSantis' position as a "weakness." She invoked the name of former president Ronald Reagan as a means to demean her former congressional colleague. She believes should Putin prevail in Ukraine, Americans would be "less safe."
Senator Lindsey Graham (R-SC) chimed in as well; Tweeting that should we not support Ukraine now we will "pay later." He further stated that if the U.S. allows Russian President Vladimir Putin to be victorious in Ukraine that would be "Afghanistan on steroids." Graham then said we should send more arms, including F-16 fighter jets, and accused Putin of committing war crimes.
Copyright 2023, Daily360.com