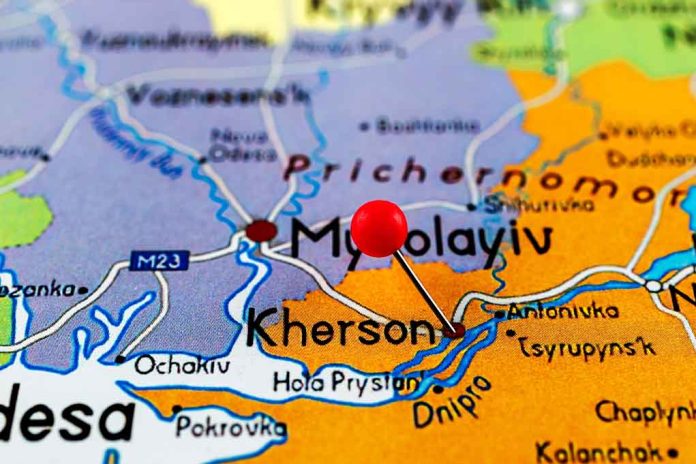 Russian Forces Retreat from Kherson in Southern Ukraine
(Daily360.com) – Soon after Russia invaded Ukraine in an attempt to take over the country, enemy troops took over the port city of Kherson. The area is strategically located in southern Ukraine, sitting near the Black Sea and Crimea. The region is pivotal for both countries because of its location.
According to NBC News, Russian Defense Minister Sergei Shoigu announced on November 9 that he was ordering his troops to withdraw from Kherson and placing them "across the Dnieper River." Ukrainian troops have recently been making moves toward the city in hopes of reclaiming the valuable territory.
MAJOR BREAKING NEWS: Kremlin Forces Flee Kherson https://t.co/NPpMI3arkH

— Seth Abramson (@SethAbramson) November 9, 2022
General Sergei Surovikin, who oversees all Russian troops in Ukraine, suggested the military take a defensive position along the river, but Ukrainian leaders are skeptical. President Volodymyr Zelenskyy believes the announcement might be a trick to lure his troops to the area for an ambush and subsequent fight for the port city.
If the withdrawal from the region is real, the move could cause embarrassment for Russian President Vladimir Putin. Moscow recently illegally annexed the territory, so a voluntary pullout might be seen as a humiliating defeat and a sign that Russia is losing the war.
Is the Kremlin experiencing a setback, or is it attempting to set up its enemies for an even greater defeat?
Copyright 2022, Daily360.com