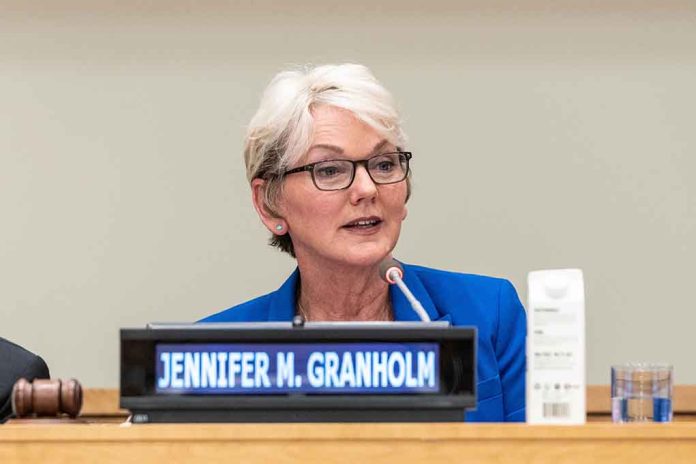 (Daily360.com) – Jennifer Granholm, U.S. Energy Secretary said this week that low-income families should purchase electric cars and make expensive home upgrades to benefit from the Inflation Reduction Act. Granholm said there are "huge opportunities" for people who retrofit their homes for green-style energy efficiency. She illustrated an example of a family replacing their current HVAC system with a heat pump. She believes the tax credits a family could receive would be worth the expense to do the conversion. On average a new heat pump costs in the range of $3,600 to $9,500 with installations costing as much as $30,000. The cheapest electric car, the Chevy Bolt, costs around $30,000, to which Granholm says "$7,500 off the top" in government assistance will aid in managing the expense.
She believes it's good news that the less you make the more tax credits you can be eligible to receive. She urges low-income families to look into generating their own energy, pointing out the 30% tax credit for solar and wind. Solar panels from Tesla cost from $9,600 to upwards of $48,000.
A spokesperson for Washington's Republican Representative Cathy McMorris Rodgers disputed Grandholm's assertion that these are benefits to poorer Americans. She said these programs vastly "benefit the wealthy" as they're the only ones with the available capital to spend for these things prior to receiving any tax credits. She says low-income Americans don't have the finances to outlay. She further noted the only way to get a tax credit is by filing tax returns, which not all low-income earners do.
Joe Biden's Inflation Reduction Act was signed into law in August of 2022 and in part guaranteed tax credits for things such as electric batteries and solar panels. Critics say its proposals could wind up costing consumers up to four times what the Congressional Budget Office projected.
Copyright 2023, Daily360.com