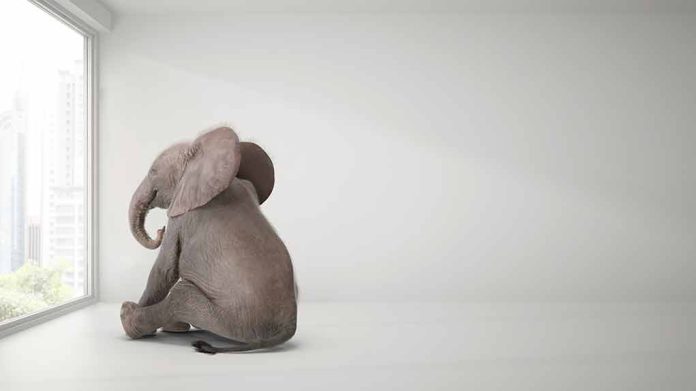 (Daily360.com) – Once more it seems Donald Trump will face just as much opposition from within his own Republican Party as he will from Democrats. A group of what many Republican voters would view as the usual suspects among the 'Republicans in name only (RINO)' faction of the Senate are speaking out against the former president. 
The leader of this group is Utah Senator Mitt Romney, who bears obvious contempt for his former donor whom he used to praise profusely. Romney says Trump is 'unelectable' and as such many of the 16 people running for the Republican presidential nomination should drop out soon. Romney, who ran for the presidency several times, captured the nomination only once before losing badly to incumbent president Barrack Obama in 2012. 
Romney says the lower-polling candidates should withdraw so resources from donors can be consolidated behind fewer candidates and increase their chances to unseat Trump. Romney says in 2016 the field didn't "winnow" soon enough and allowed Trump to gain the nomination. In his remarks Romney did not acknowledge that after capturing the nomination Trump won the White House. 
Another 'Rino'-labeled Senator, John Cornyn of Texas, echoed Romney, calling his plan a "pretty practical recommendation." Cornyn does not believe Trump can win again despite winning in 2016 and increasing his voter turnout in 2020. He is calling for a "candidate who can actually win."
Others joining in this chorus include Joni Ernst of Iowa and Kevin Cramer of North Dakota. Which candidate would fulfill the senator's idea of 'a person who could realistically win' is not clear. Trump has very wide leads in most every poll taken both nationally and state by state. Ron DeSantis, the Florida governor, was the early favorite but his numbers have been on a precipitous decline. Others like Senator Tim Scott of South Carolina and entrepreneur Vivek Ramaswamy have been moving up in the polls but are nonetheless mired in the low double digits.
Copyright 2023, Daily360.com