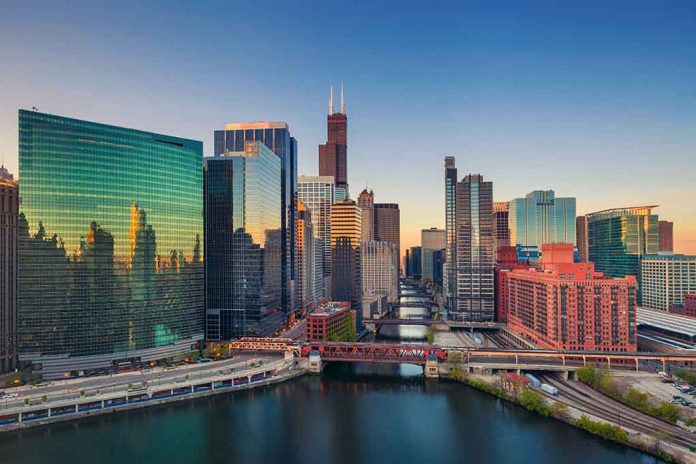 (Daily360.com) – The Chicago Fire Department (CFD) hails itself as one of the largest firefighting departments in all of the midwest. Established in the early 1800s, the CFD is also the oldest. The entity not only puts fires out and responds to emergencies that arise, but it also provides fire prevention tips and safety information for the public. No matter how much education is out there, however, fires still happen, and sometimes they're deadly.
On January 25, the CFD responded to a fire that was moving quickly through a highrise apartment building on the South Side of Chicago, sweeping through 10 floors before emergency services got it under control. Officials revealed that one person died in the blaze and eight others suffered injuries — including one of the firefighters trying to extinguish the flames.
The building reportedly had a history of safety violations and it had failed inspection in December.
A fire broke out Wednesday morning at a Kenwood apartment building; 1 person has died, 6 others are injured.

The fire, at the Harper Square Cooperative, 4850 S. Lake Park Ave, broke out around 10:00 A.M. on Jan. 25.

Learn more https://t.co/OhUMgTQNju pic.twitter.com/FxwAYVs0t0

— The TRiiBE (@TheTRiiBE) January 25, 2023
Reuters reported, Deputy Fire Commissioner Marc Ferman said that the fire was difficult to control. It ran through the apartment building, destroying everything in its path for about 90 minutes before the brave firefighters were able to snuff it out. Winds clocking in at 15mph didn't help the situation, feeding the flames in the 25-story structure.
Ferman didn't state how the fire began or whether there was a sprinkler system, but officials revealed there were smoke detectors in the 50-year-old building. According to Fox 32 in Chicago, a resident called 911 when they smelled smoke on the 16th floor. Some residents said the fire alarm woke them. They began making their way out of the building when they saw smoke.
Fire Commissioner Annette Nance-Holt commended the CFD for their response. The first responders entered the building upon arrival and began evacuating residents, starting from the top, while fighting the fire itself.
CFD Director Larry Langford said experts are investigating the cause of the blaze.
Copyright 2023, Daily360.com