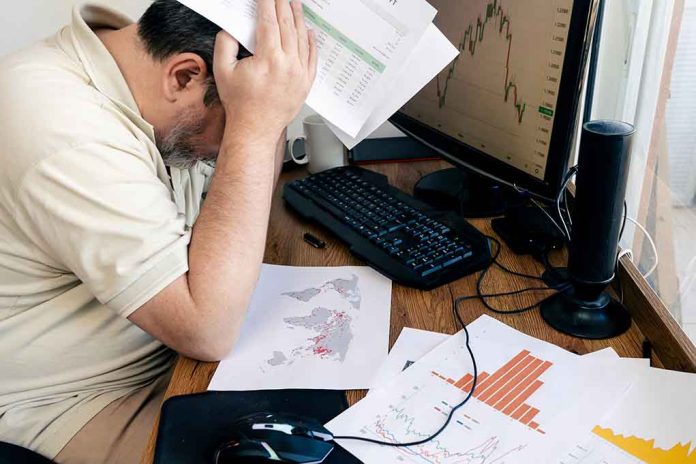 (Daily360.com) – The House Ways and Means Committee took a field trip to America last week. They arrived in Oklahoma where small business owners testified to their experience in the current economy. The field hearing was led by committee chair Jason Smith (R-Mo), giving voice to people who may not otherwise be heard.
One such person was Chuck Mills, president of Machine Mills Company. He told the committee how labor is difficult to find, supply chains remain broken and inflation is wreaking havoc with their business of manufacturing drilling tools. As he testified about these issues he remarked that the current economy is the "most difficult" he has endured in "over four decades." He implored the legislatures not to make things more difficult for employers by raising taxes any further.
Mills who has previously served as mayor of Shawnee, Oklahoma outlined for the committee that the crisis worker shortage exacerbated the supply chain crisis. He described how inflationary increases on raw materials are up 10-25% on average.
Another man Bryan Jackson testified to similar issues with his meat processing business. He commented that in the current market, his business has become reliant on labor who "may or may not" even show up. He described this as crippling when striving to honor commitments made by the company.
Joe Brevetti, an executive in the oil and gas field took direct aim at the Biden administration. He cited his company's commitment and pride in fulfilling the needs of his clients and its contribution to the state's economy. He is disheartened by current government energy policies. He remarked on the Biden administration's deliberate slowing development of oil and gas initiatives, putting "both the communities and families " that rely on their products at risk when it comes to their survival.
Aside from these and other business owners a representative from the Oklahoma Policy Institute testified as a Democrat witness. He argued tax credits, family leave and more money for the minimum wage would help the situation.
Copyright 2023, Daily360.com