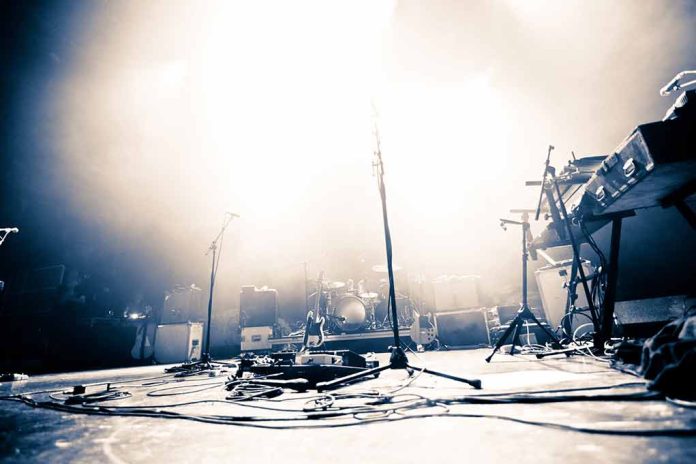 (Daily360.com) – The music group "Smash Mouth" was a staple of the 1990's entertainment scene with chart topping hits, television appearances, movie roles and a general ubiquity few groups ever reach. Their lead singer Steve Harwell passed away the day after entering hospice care at the age of 56 due to complications from liver failure. 
Harwell had a long history of alcohol abuse but had tried to become sober in recent years. Harwell's life was a rocky one to say the least, aside from his addiction issues, he lost his six-month-old son Preston to leukemia in 2001. More bad news arrived in 2013 when the singer was diagnosed with a neurological condition that affected his brain function and motor skills called Wernicke's encephalopathy as well as cardiomyophathy, a serious heart condition.    
Despite his ailments Harwell continued to perform with the group until 2021 when he had a bit of an episode on stage. During a 2021 show in Bethel, New York he began to slur his speech, unable to sing the songs he lashed out and verbally challenged fans in the audience. That was the last time Steven Harwell performed live on stage.
Friends and family described his last days as "more positive than anything else" as they say everyone knew what was coming and tried to laugh and create a peaceful, warm environment. They say they'll remember the courageous, funny, super-energetic guy who was determined to make it at all costs. 
To that end he was successful; the group created what insiders called a blend of pop and punk music for their unique sound which sold over 10 million albums, created hits like 'All Star' in 1994 and a cover of the Monkees classic 'I'm a Believer' in 2001. Both songs were featured in the monster hit film "Shrek" starring comedian Mike Myers. Harwell spoke to People magazine and said it was his childhood dream to perform on stage to sold-out crowds along with his best friends and band mates.
Copyright 2023, Daily360.com