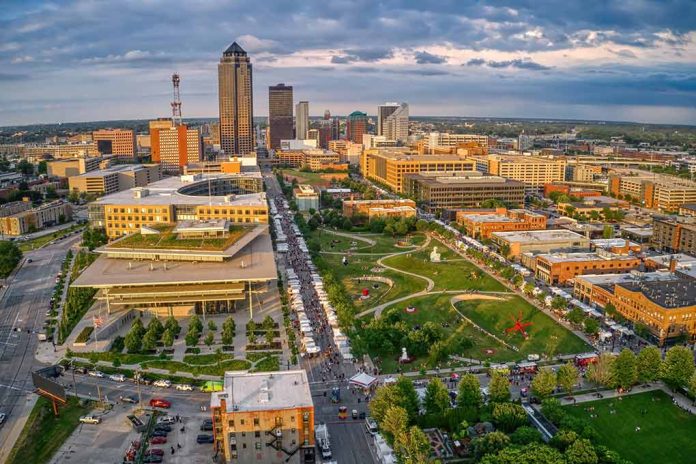 (Daily360.com) – Although it would seem impossible, Donald Trump may be in the news now more than at any other time in his life. Whether it be court appearances, media discussions, social media posts or campaign rallies, Trump's presence is sky high.
At one recent campaign stop in Iowa, Trump was remarking about the Biden administration's seemingly obsessive focus on electric vehicles. The former president discussed the shortcomings of electric cars before segueing to other means of electric transportation. Trump started to opine about electric boating. He said that the boat would have little range and would eventually leave its occupants stranded at sea.
Trump told the crowd how he'd met with some people who advocate for electric boats and asked them consider a scenario. Should the vessel take on water and begin to sink, would that cause the battery to send current into the water and electrocute the boaters? He said the person replied that he'd not thought about that possibility and didn't know.
Trump then went off his prompter, which is common at his rallies, and acted out a scenario where he was on a sinking electric boat and was worried about a pending electrocution. He then said that were he to look outside the boat and see a shark, it would be tough to decide between being eaten by the animal or electrocuted by the boat. He decided in the end the electrocution was preferable to the shark attack. Trump then asked the crowd if they agreed and went back into his remarks.
Trump has made this same joke at a few rallies recently but that did not stop detractors and critics from trying to spin the joke into something more nefarious. A Florida lawyer named Ron Filipkowski who attacks Trump at every opportunity described the joke as a 'slurring Trump' and clipped a segment of the remarks. Others tried to draw a bizarre parallel between this joke and Stormy Daniels alleging they watched Shark Week together.
Copyright 2023, Daily360.com