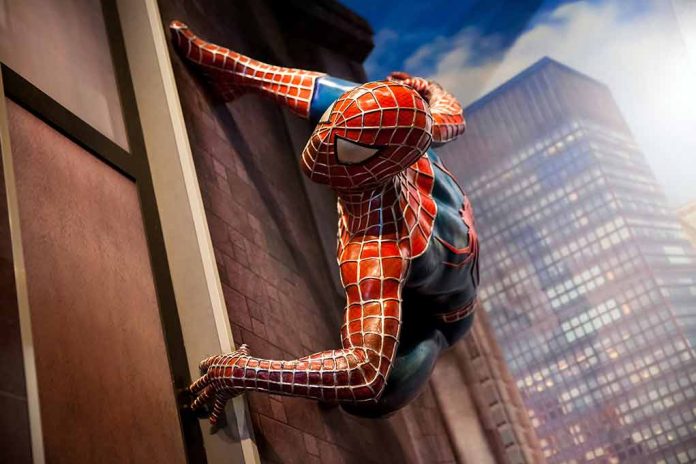 (Daily360.com) – Actor Tom Holland appeared on a podcast and said he would like to be separate from the "Hollywood machine." Holland made these remarks on the "Jay Shetty Podcast," telling the host that while he loves working and enjoys the process of filmmaking, the industry surrounding that process is something he wants to generally stay clear of. 
Holland has been acting since he was nine years old and has seen friends he's known for decades fade out of his life as they were consumed by the Hollywood lifestyle. Holland says he is focused on his family, friends, working with his mother in promoting his charity, playing golf, and doing carpentry work. He believes doing these things and keeping himself content will help him remain grounded. 
Holland announced last month that upon wrapping up his television series for AppleTV+ ,"The Crowded Room", he'd be taking an extended break from Hollywood. The star's breakout role was playing Spider-Man in a series of films within the Marvel Universe. He has been dating his co-star Zendaya for some time but said he prefers to keep details of their relationship private, even referring to it as "sacred." Holland and she believe this is the "healthiest way" to maintain a relationship of this kind in Hollywood and cope with the ever-present media gossip.
He says he does other things to remain centered, he won't attend big film premieres unless he's a part of the project, nor will he attend award shows he's not specifically required to attend. He also attributes his clarity to abstaining from alcohol. Holland describes deciding to partake in the "Dry January" challenge of not drinking alcohol for that month. He said that to his surprise he was craving alcohol all throughout the day and realized he had an alcohol problem he had not considered before. He said he was "definitely addicted to alcohol" and since stopping he feels healthier, fitter and clearer in his mind. Along similar lines the star also announced he would be taking a big step back from social media engagement as well.  
Copyright 2023, Daily360.com