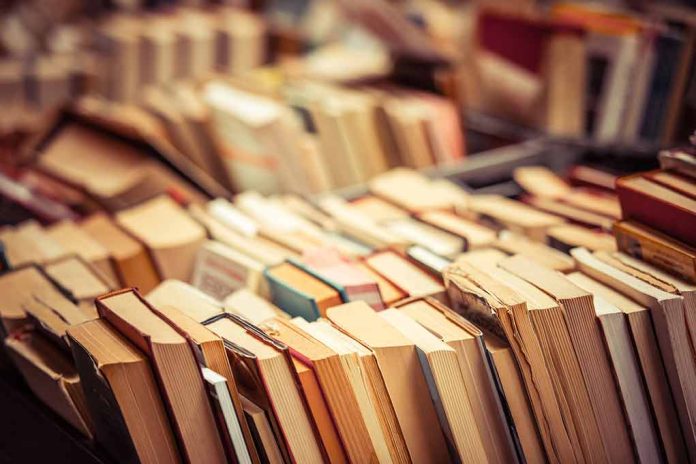 (Daily360.com) – Comedian and actor Steve Martin's book titled "Shopgirl" has been removed from Florida's Collier County Public School library. In response to the removal the "Roxanne" star quipped that he was "proud of that and happy because now people will have to "buy a copy."
"Shopgirl" was likely removed due to the state's new regulations regarding "sexual content" inappropriate for children. The book is about a young woman who is described as "beautiful in a wallflower" manner working in a department store with very little activity. One day she is noticed by a "wealthy businessman" who is more than twice her age and they begin a relationship. The narrative then follows what are described as "comic and heartbreaking" consequences.
Martin's book was not alone in its removal, in total 313 books were removed from school district libraries in compliance with House Bill 1069. In addition to sexual content themes, books were removed for being out-of-date or having little to no circulation.
Should school libraries not comply with the new law the punishment could include being charged with a third degree felony. Prohibited content as defined by the law would include things like simulated intercourse, bestiality themes, deviant behaviors, depictions of illicit acts or genitalia, acts that appear to be abusive, and other generally lewd subject matter.
Mr. Martin should not count on any additional revenue just yet because the district will now perform additional reviews of all the banned books. If a review determines that his book is not in conflict with the requirements of HB 1069 it will be returned to the school library.
HB 1069 has been a controversial bill since Florida Governor Ron DeSantis signed it into law in May of 2023. The measure has been smeared and falsely characterized in much of the media as 'conservative book banning.' The law only removes sexually suggestive books from children's libraries and schools; they are all otherwise available in the state.
Copyright 2023, Daily360.com