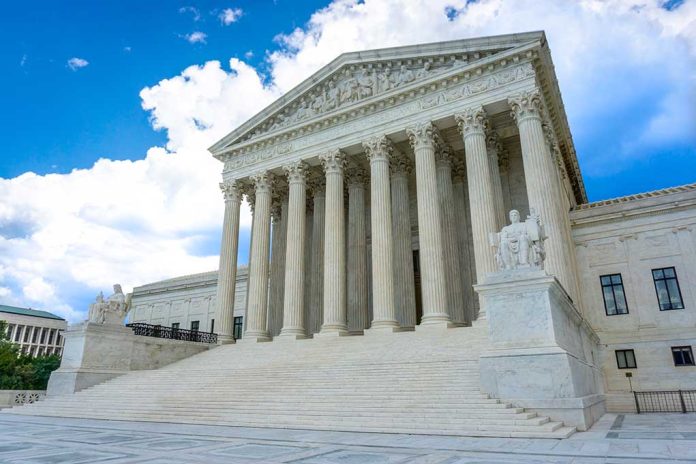 Justice Barrett REJECTS Lawsuit Asking SCOTUS to Stop Biden's Debt Cancellation Plan
(Daily360.com) – President Joe Biden announced student loan forgiveness for millions of Americans on August 24. The application to apply for the reduction officially opened less than two months later. Before anyone sees the financial benefit from the measure, the plan has to fend off several legal challenges it's facing. The most recent group opposing the program took the issue all the way to the Supreme Court.
On October 19, the Brown County Taxpayers Association (BCTA) from Wisconsin sought an emergency injunction to block the student loan forgiveness program. The group claims Biden overstepped his bounds by offering to wipe out debt for loan takers without consulting Congress.
A conservative group asks the US Supreme Court to strike down Biden student loan relief. Their application is directed to Amy Coney Barrett, who is assigned to the 7th Circuit, which rejected earlier efforts. Barrett can rule or refer it to the full court for consideration. pic.twitter.com/UyOGWeHvgs

— Don Lewis (@DonLew87) October 20, 2022
The Green Bay association first filed a complaint against Biden and the Department of Education on October 4. At the time, BCTA said the measure violates the governmental separation of powers as outlined in the US Constitution. The organization also said the program violates the Fifth Amendment for equal protection under the law because the Biden administration specifically said the plan was to "advance racial equity."
Aside from the constitutional issues pointed out in the complaint, BCTA said the student loan forgiveness program would add billions to the US deficit, and that would affect every American.
The application for relief was sent directly to SCOTUS Justice Amy Coney Barrett, who oversees the 7th Circuit. On October 20, she rejected the case, meaning the high court will not hear it.
Copyright 2022, Daily360.com